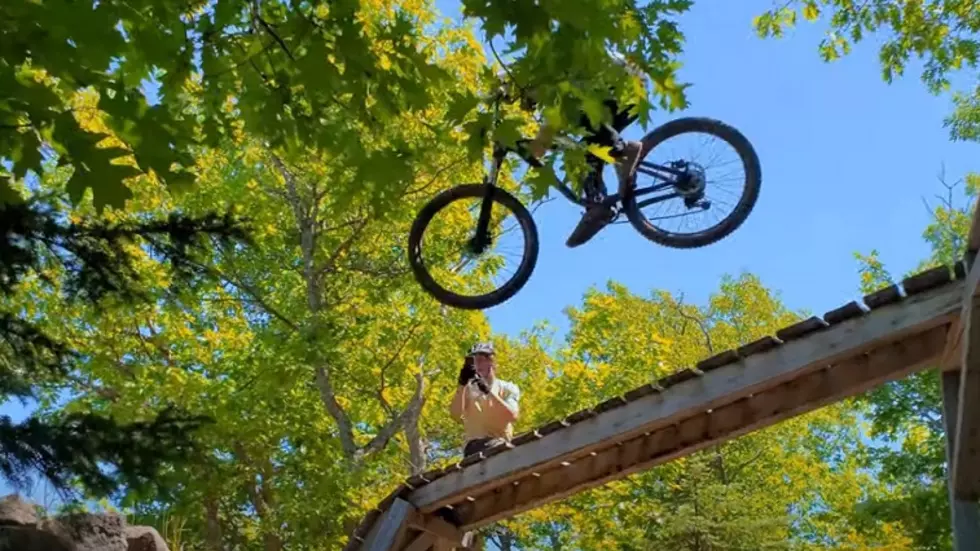 Treacherous But Fun: The Overflow Mountain Bike Trail: Copper Harbor, Michigan
The Duke of MTB, youtube
Holy cow – this is really somethin' else…
Ya like mountain biking? The Overflow bike trail up near Copper Harbor is NOT the family-friendly biking trail that mom, pop, Junior, Babs, and gramps go for a fun bike hike…no, this is for serious mountain bikers.
The Overflow entrance on Brockway Mountain is just off the road, all downhill, and never lets up. Twists, turns, inclines, sweeping berms, wooden jumps & bridges, rock jumps, rock gardens, cliffs…..the momentum builds up and many times bikers find themselves in mid-air. Of course, this is exactly what they hope for…and boy, do they get it!
You'll need to take an initial, slower journey down the Overflow to get a feel for it…otherwise, if you attempt it without knowing what's in store, you'll crash or miss a turn and go over the edge. Along with all that, and according to the MTB Project web page, it has 'Dinosaur Rock' which is "a smooth natural rock feature with undulating levels of rock shelves that offers an infinite number of lines across its roughly 30 foot width, ending with a selection of two levels of drops or a slow rolling line around the outer edge."
Just when you think it's enough, there's a feature called "Man Pants". The web page describes this as: "a hefty natural rock wall with a steep roll into a drop with a wide rock patio as a landing pad. The speed gained during the drop will vault the rider quickly into one last berm and a handful of remaining rollers before the end of the trail."
You can read a tad more and see the route here. This is something you should go through slowly before you attempt it. The photo gallery below has some images of Overflow riders, followed by a couple of videos that ya gotta check out!
The Overflow Mountain Bike Trail, Copper Harbor
MORE MICHIGANIA:
Vintage Sherman, Michigan
Three Awesome Falls Near Munising
15 Michigan Dams To Check Out