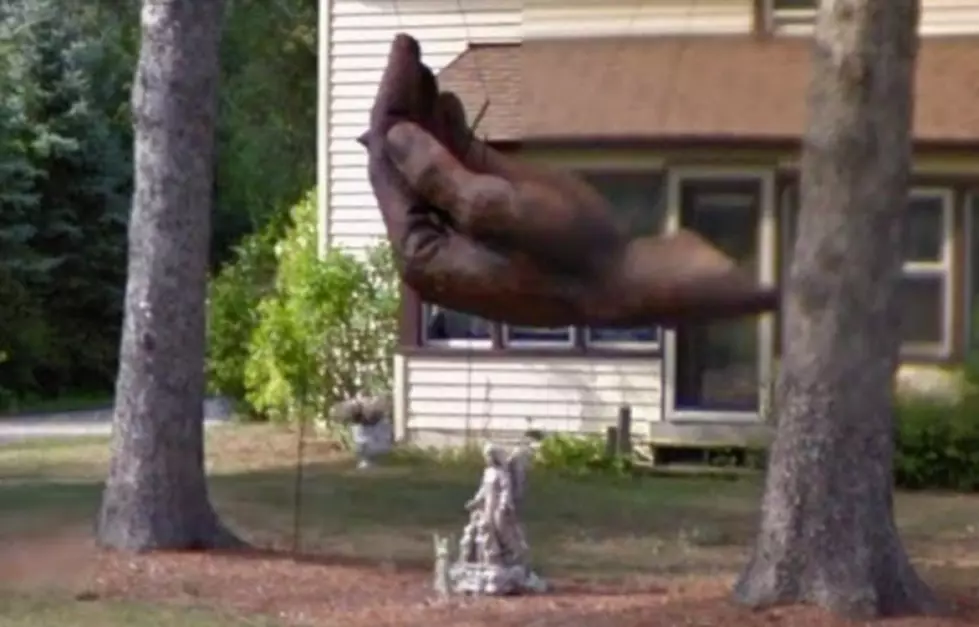 The Giant Hand of Norton Shores, Michigan
Google Maps
Halfway between Muskegon and Grand Haven is Norton Shores.
If you happen to be traveling down Pontaluna Road, you may come across a giant hand, suspended in the air. Why is it there? What's the significance? Does it mean anything?
Looking at it, it appears to MAYBE be a kind of hammock.
Or maybe a religious symbol.
Or a piece of artwork.
Either way, it causes rubbernecking from almost all the passersby who notice it, hanging between two trees on a front lawn.
Check out the photos below and maybe drive by for a photo op for your Roadside Michigan scrapbook!
Located on W. Pontaluna Rd, a couple of miles west of US-31 off exit 107.
ALWAYS BE COURTEOUS AND RESPECTFUL OF PRIVATE PROPERTY.
MORE ROADSIDE MICHIGAN:
25 Michigan Roadside Oddities
Roadside Stands and Farmers Markets, 1900-1950
Plank Roads