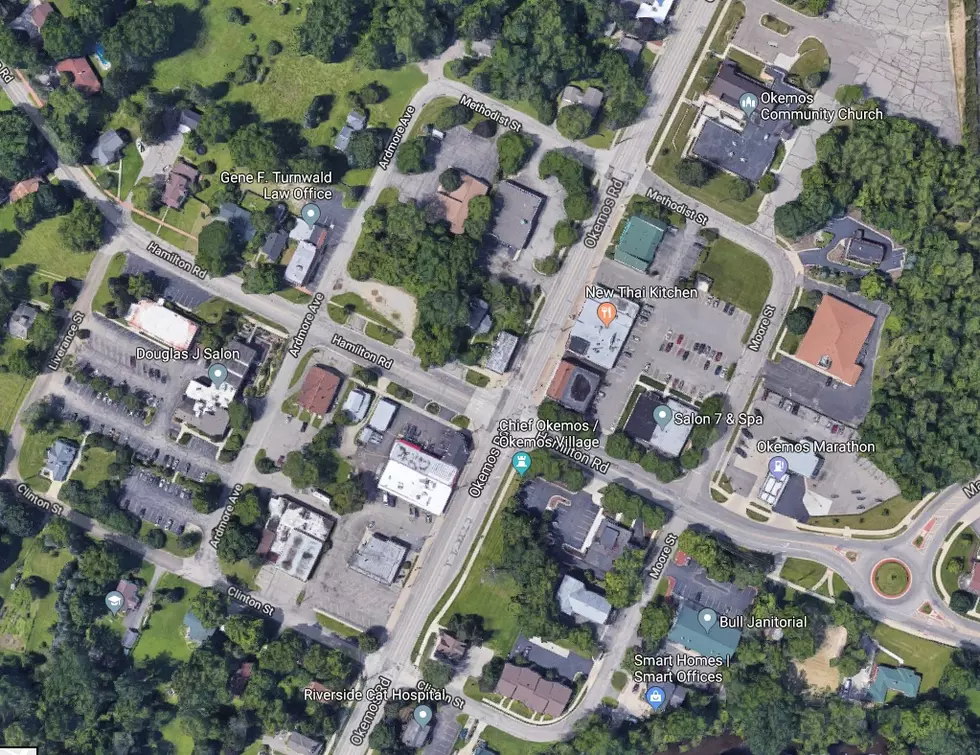 New Development Coming to Downtown Okemos
Google Maps
Okemos is talking through a plan now to change and redevelop their downtown area with the "Village of Okemos" plan. According to WILX,  the developer of the project says plans includes some four- and five-story buildings with places for shops, restaurants and apartments, as well as a proposed place for Douglas J Salon and Spa.
The "Village of Okemos" will cost around $100 million and will be pricey but it will revitalize an area that is heavily trafficked but kind of barren. That area is the corner and surrounding blocks of Hamilton and Okemos Road and Armore Avenue. Most of the stores on the southbound side of Okemos road are closed, with the closing of Bottoms Up last year everything on that side is now closed.
The project can be approved as early as this summer but the developer and the town want to hear from you. You can voice your thoughts and concerns at a meeting on Feb. 28 at Harry's Place in Okemos. You can also see more on the project and how local businesses feel about it here.