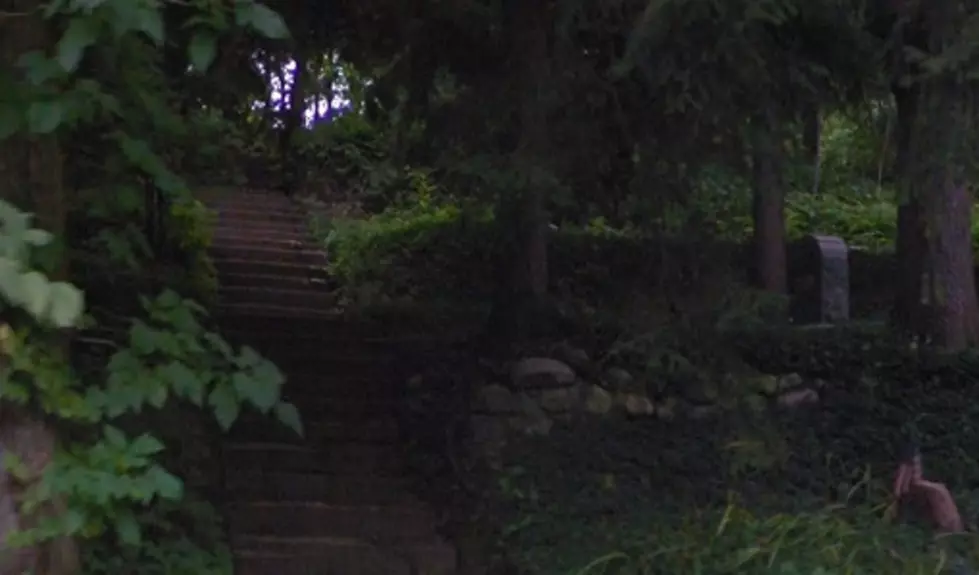 The Green Lady Ghost of Mill Creek Cemetery, Michigan
Google Maps
Mill Creek Cemetery looks extremely spooky, as you'll see in the photos below. The graveyard is also known as Lamoreaux Cemetery, named after Andrew Lamoreaux, who died in 1876 and is buried here.
This is one of those Michigan cemeteries that can spook you, even WITHOUT a haunting…but this one seemingly does have some paranormal activity attached to it.
The haunting here is courtesy of an apparition known as "The Green Lady", a ghost that has been witnessed as wearing a green, Victorian-age gown. This spirit has been seen weeping as she kneels at the grave of a child. This tale has even been mentioned in the book "Weird Michigan".
If you search, you can indeed find the lone grave of a youngster…..possibly the one that this apparition has been seen hovering around.
The cemetery is secluded in a woodsy area, with plenty of plants and brush that hide it from anyone who drives by. There is no drive going into the cemetery, just a staircase of stone steps that take you uphill to the burial grounds. Gravestones are scattered throughout the woods and in the side of the hill and contains many old graves, dating back to the 1800s.
Even though this is a very old graveyard, it is not abandoned. If you choose to visit, do so with respect: don't litter, vandalize or be obnoxious.
CLICK HERE for more 'Haunted Michigan' locations!
MORE ODDBALL MICHIGAN STUFF:
Inside the Buildings of the Ghost Town of Watson
Belvidere, Underwater Ghost Town
H.H. HOLMES GALLERY
Enter your number to get our free mobile app