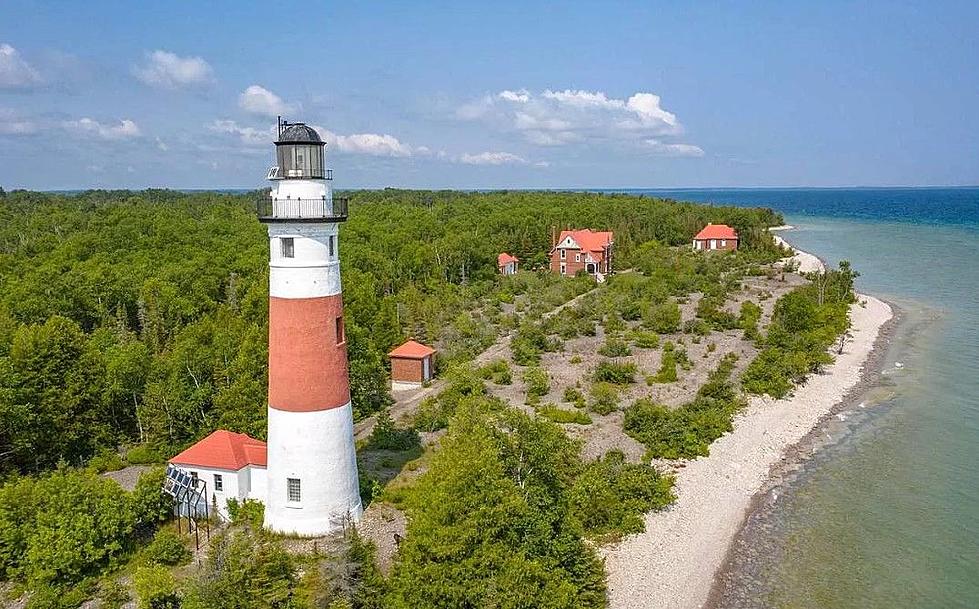 You Can Make This Northern Michigan Lighthouse Your Next Home
Tom Graham via Zillow
Ever want to own a lighthouse? If you said yes, then you are a true Michigander.
We've all been inside one Michigan lighthouse at one point, but could you imagine being the proud owner of a lighthouse?
You'd Have A Lighthouse, Keepers Home & The Island
Listen, I wouldn't even know what to do with myself. You'd have the lighthouse, the keepers inn, and basically the entire island.
How Would You Own This Michigan Lighthouse?
Just because you, yourself owned the lighthouse, doesn't mean that you can't turn it into an inn, a motel, or something along those lines. You could even run a summer attraction through the lighthouse.
Open our free app, and hit the chat feature. Let us know what you'd do with the lighthouse.
Currently on the market for $3,900,000. Do you think this lighthouse could be your next home?
Take a look inside the northern Michigan lighthouse below.
You Could Own & Make This Northern Michigan Lighthouse Home
Ready to live like a real Michigander? Hop inside and take the deal of a lifetime, and own this Michigan lighthouse.
This Michigan Lighthouse Is The Oldest In The State, And It's Still In Use
It wasn't the first lighthouse here in the state, but it is one of the oldest that is still currently in use.
Lighthouse Or Home? Either Way This West Michigan Home Looks Amazing!!