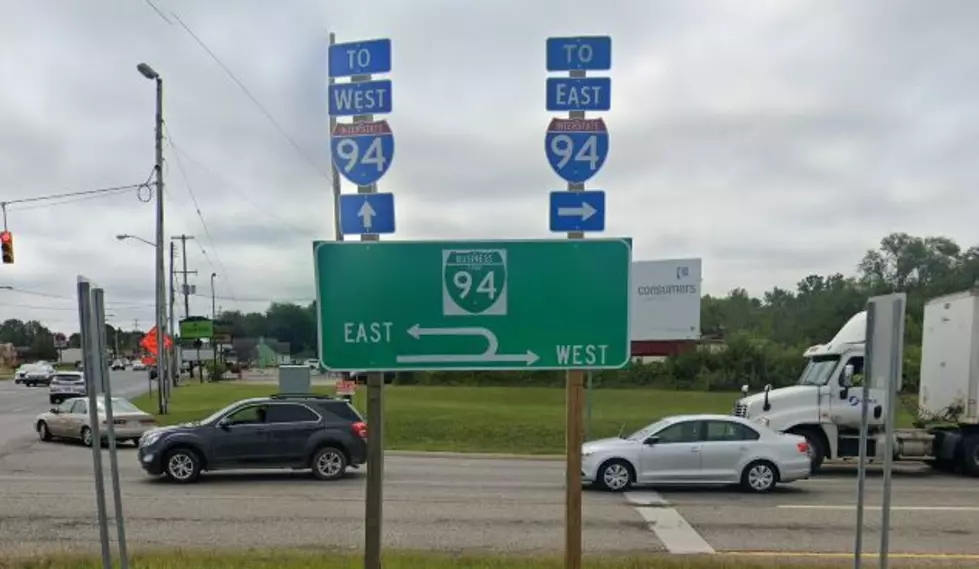 This 'Michigan Left' Song Is Your New Traffic Jam
Google Maps Street View
A Canadian rock band has written a song called "Michigan Left" that will have you singing along in the car.
Driving songs have been around for a long time. As far back as 1964, Chuck Berry was ridin' around in his automobile even though he had no particular place to go. When they weren't writing songs about surfing, the Beach Boys wrote about cars, including that T-Bird that daddy took away. A YouTube detour turned up a Canadian band's very specific song about driving: the Michigan left.
I was confused the day that we met,

all I kept hearing was "Michigan Left".

Those old nicknames, they don't make any sense

He said let me explain...

-Areklls "Michigan Left"

 
So, Arkells uses the Michigan left as a metaphor for a relationship. (I think.) Why shouldn't the traffic maneuver have its own song? The group Yes immortalized roundabouts way back in 1971, nineteen years before the first modern traffic circle in the U.S. was built. If you want to keep things simple and crank it up, some good road songs are Judas Priest's "Heading out to the Highway or Deep Purple's "Highway Star." Sammy Hagar has had an incredible career, but may be most-remembered for "I Can't Drive 55." While Arkells'"Michigan Left" may not join the canon of great driving songs topped by "Radar Love," it's worth a listen.
Enter your number to get our free mobile app
MORE: Michigan Concept Cars - Some Become Stars and Some Are Forgotten