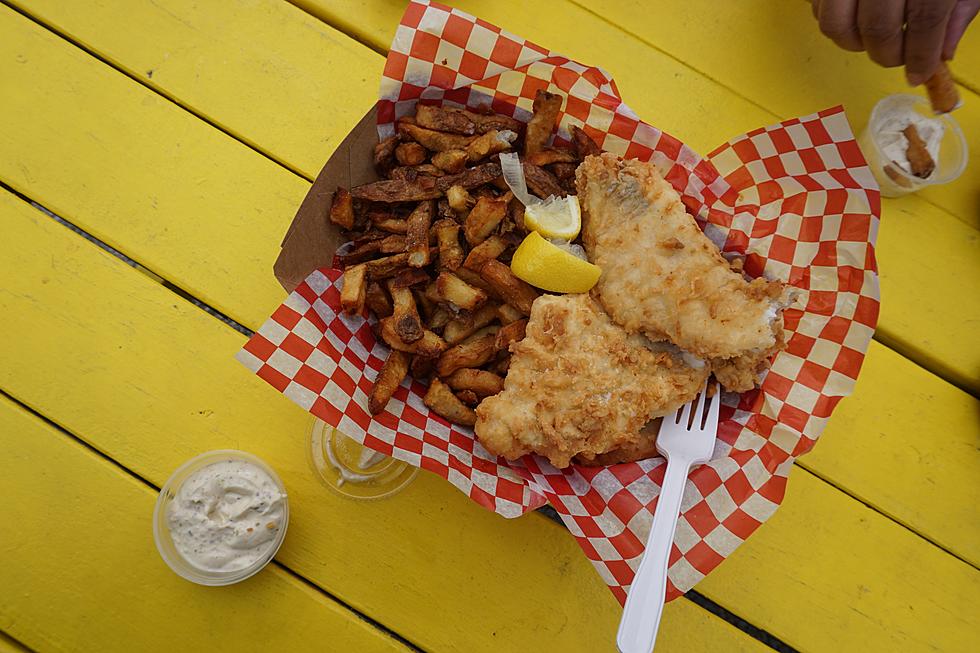 Meet Grand Ledge's 'The Codfather'
Farrah K/Unsplash
Lee Burmeister works as a diesel mechanic by day and turns into "The Codfather" at night. He runs the Hard Knocks Food Truck in Grand Ledge with his wife Abbie.
Are you wondering how Burmeister got his nickname? According to MLive, He was joking around after a long work day and says it just stuck with him.
It just happened accidentally. A few years ago after a busy Friday fish fry, I was cuttin' it up with my kitchen staff and told them they can call me 'The Codfather.' Much to my surprise, it stuck. It's become my alternate identity.
His identity landed him the second best place in the Lansing area to get fried fish. MLive asked their readers to vote for the best fish fry and Bear's 105 Diner in Perry snatched up the number one spot.
If you have yet to check out Hard Knocks Food Truck, it's parked off of East Saginaw Highway (M-43) at Sanctuary Spirits in Grand Ledge.
Their menu may be limited but their still serving up two kinds of fish. You have a choice of Great Lakes walleye or cod. The amount of fish they sell is no joke. They're cranking out around two to three hundred orders.
Their walleye has a dry breaded crust made with just a little bit of Cajun seasoning and the beer-battered cod is tossed in a Drake's mix with Pabst Blue Ribbon. Dinners come with French fries, coleslaw and tartar sauce. The cod is $13 and the walleye is $17. Make sure you swing by the bank on your way because they are cash only.
MORE TO EXPLORE: Michigan Restaurants Featured On The Food Network
CHECK IT OUT: See the 100 most popular brands in America