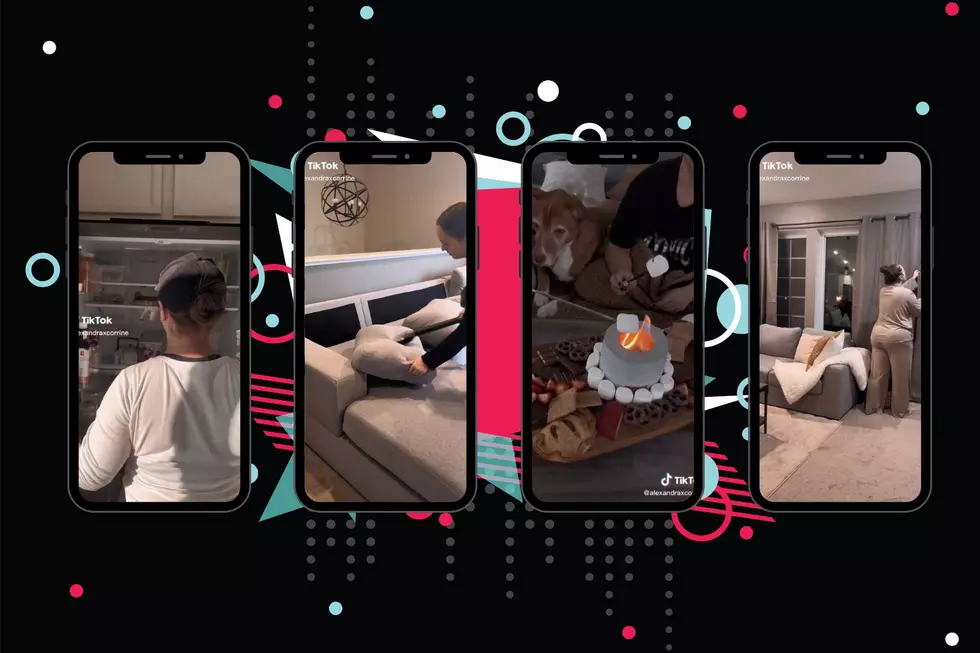 Mattawan Woman Goes Viral Romanticizing Daily Life on TikTok
@alexandraxcorrine on TikTok
A Van Buren County woman has pulled in 2 million views with one 15-second video.
Alexandra from Mattawan currently has 10.1 thousand followers and 40.7 total video likes as @alexandraxcorrine on TikTok. Her Linktree describes her content as "romanticizing my daily life lifestyle | home | aesthetics."
Alexandra's most viewed video, which was uploaded in October 2022, is a simple 15-second video showing her nightly clean-up routine. This video has been viewed 2 million times and liked nearly 33 thousand times.
---
The 2nd most viewed video on Alexandra's TikTok channel has pulled in 24.2 thousand views. In this video, she's created an adorable home date night with indoor s'mores.
---
This 9-second video titled "Episode 2 - Deep Clean Diaries" has pulled in 8,009 views and 270 likes.
---
Episode 5 of her Deep Clean Diaries section is also among her most popular videos as she cleans out the refrigerator. I think we can all agree that we'd rather watch a video of someone cleaning out a fridge as opposed to cleaning out our own. This video has been viewed 6,262 times and liked 166 times.
---
See more of Alexandra Corrine on TikTok by clicking here.
You can follow 103.3 KFR on TikTok by clicking here.
Do you know a TikTok creator that's based in Southwest Michigan that has 10,000 or more followers? If so, we want to know about them. You can nominate yourself or someone you know below. Your nomination can be a person, local business, sports team...etc.
23 Biggest Southwest Michigan TikTok Creators in 2023
These are the TikTok creators in Southwest Michigan ranked by followers. Updated 01/13/2023
Tour Warner Vineyards' New Train Car Airbnb in Paw Paw
The historic 1912 train car sits just outside the winery's front doors!