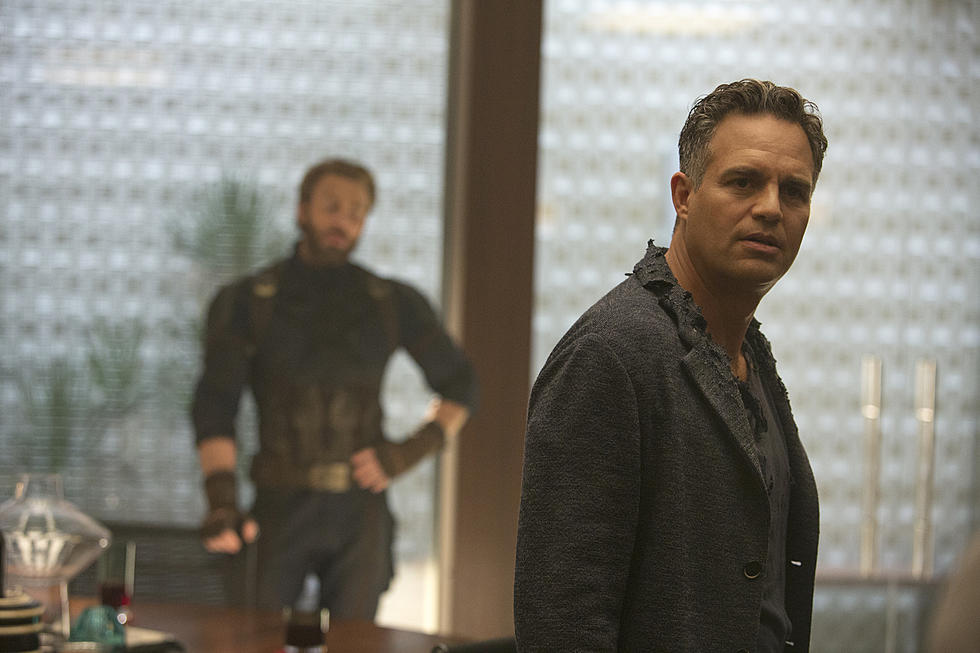 Did Mark Ruffalo Reveal Another Big Marvel Spoiler?
Marvel
A few months ago, Mark Ruffalo was asked on a Marvel red carpet about his expectations for Avengers: Secret Wars, the massive crossover sequel that will conclude Phase Six of the Marvel Cinematic Universe as well as the larger "Multiverse Saga." Ruffalo promised the movie and the Marvel heroes will "go out with a big bang."
Now, Ruffalo could have been speaking generally, but the Hulk actor has a history of inadvertently spoiling Marvel storylines. He once revealed the twist ending of Avengers: Infinity War nearly a year before the film came out. (He got lucky that everyone thought he was kidding.) Plus, there's reason to think Secret Wars will end with a literal new Big Bang, and the start of a rebooted Marvel Cinematic Universe. In our latest MCU video, we go through Ruffalo's spoiler history, and explain why we think Marvel is headed toward a huge restart in a few years. Watch it below:
If you liked that video on Mark Ruffalo and the possible Marvel spoiler for Secret Wars, check out more of our videos below, including all the Easter eggs in the new Ant-Man and the Wasp: Quantumania trailer, one on the MCU's Kang and the key to making him a really interesting MCU villain, and why He Who Remains might not have been a bad guy after all. Plus, there's tons more videos over at ScreenCrush's YouTube channel. Be sure to subscribe to catch all our future episodes. The next Marvel movie, Ant-Man and the Wasp: Quantumania is scheduled to open in theaters on February 17. Avengers: Secret Wars is scheduled for release on May 1, 2026.
Sign up for Disney+ here.
Black Panther: Wakanda Forever: All the Coolest Marvel Easter Eggs
Here are all the best callbacks to Black Panther (and to decades of Marvel Comics) in Black Panther: Wakanda Forever.