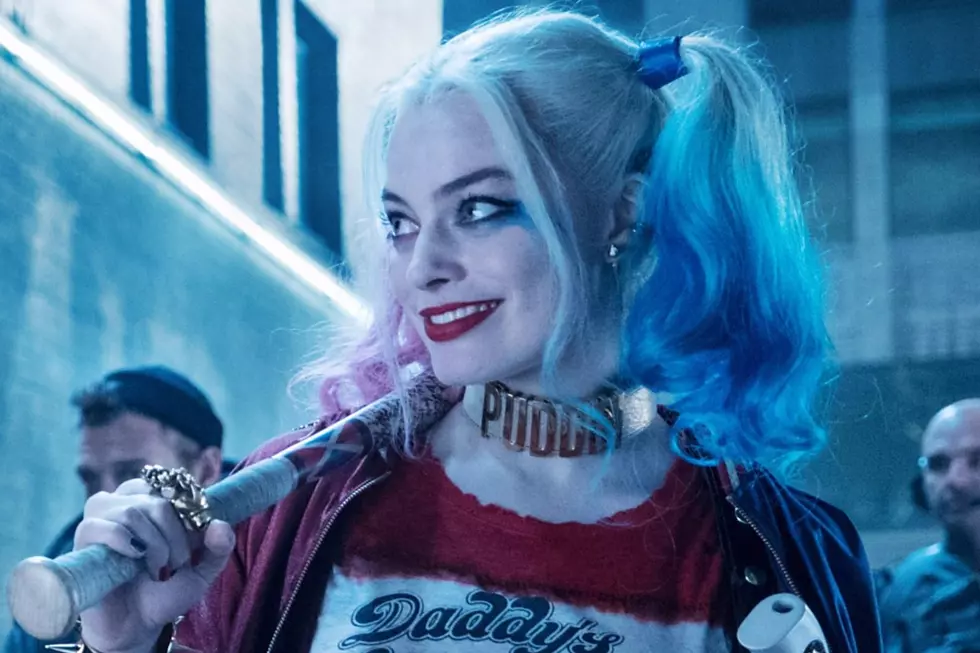 Margot Robbie Reveals First Look at the New Harley Quinn
Warner Bros.
The first Suicide Squad movie didn't give us much, but it at least featured a very memorable Margot Robbie as Harley Quinn, the Joker's maniacal ex-girlfriend turned reluctant mercenary for the U.S. Government. Robbie's version of Harley Quinn was pretty far from the character's classic comic book look, design-wise. With two different color ponytails, and a T-shirt and shorts, she looked more like a punk rock drummer than a costumed supervillain. But Robbie's interpretation resonated with cosplayers and fans (and wound up feeding back into the comics, where she started looking more like Margot Robbie, funny how that works).
Harley returns next year in Birds of Prey (and the Fantabulous Emancipation of One Harley Quinn), which partners the character with a group of female superheroes from DC Comics including Black Canary and Huntress. And now Robbie posted a first look at the new Birds of Prey Harley to Instagram:
It's a little out of focus but you can see the blue hair behind the left side of Robbie's head, so let's assume she brought the pink ponytail back as well. The costume is a bit different though, and even further from the original comics design. And is that a clear plastic jacket? Someone emancipated this woman's fashion sense.
Birds of Prey (and the Fantabulous Emancipation of Harley Quinn) opens in theaters on February 7, 2020 — a little over a year from the day of this first reveal.
Gallery — The Best Twist Endings in Movie History: