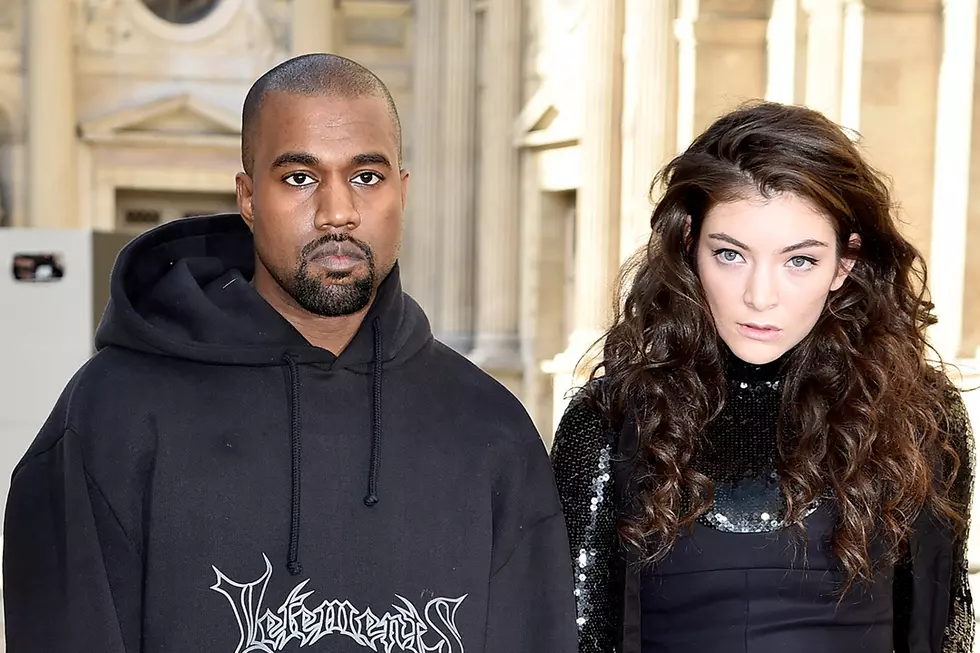 Lorde Blasts Kanye West and Kid Cudi for Copying 'Melodrama' Stage
Pascal Le Segretain, Getty Images
Kid See Ghosts, Kanye West and Kid Cudi's new collaboration, may have dazzled the crowds during their debut performance at Camp Flog Gnaw Carnival over the weekend. But Lorde isn't pleased.
The "Green Light" singer accused the hip-hop artists of "stealing" the stage design from her recent Melodrama tour. Hopping on Instagram stories, Lorde showed photos of the floating glass box she performed in during the last tour that ended earlier this year followed by a photo of Kid See Ghosts inside a similar glass box during their set on Sunday night (November 11) at the Los Angeles fest.
"I'm proud of the work I do," she captioned one of the IG stories, "and it's flattering when other artists feel inspired by it, to the extent that they choose to try it on themselves. But don't steal—not from women or anyone else—not in 2018 or ever."
Since we all know that these posts don't "last forever," a fan posted screenshots of her Instagram stories, which you can see below.
Variety reported that Kanye's rep "believed West had the set built." Meanwhile, Lorde's people didn't comment any further.
10 Singers Who Allegedly Ripped Off Other Artists: