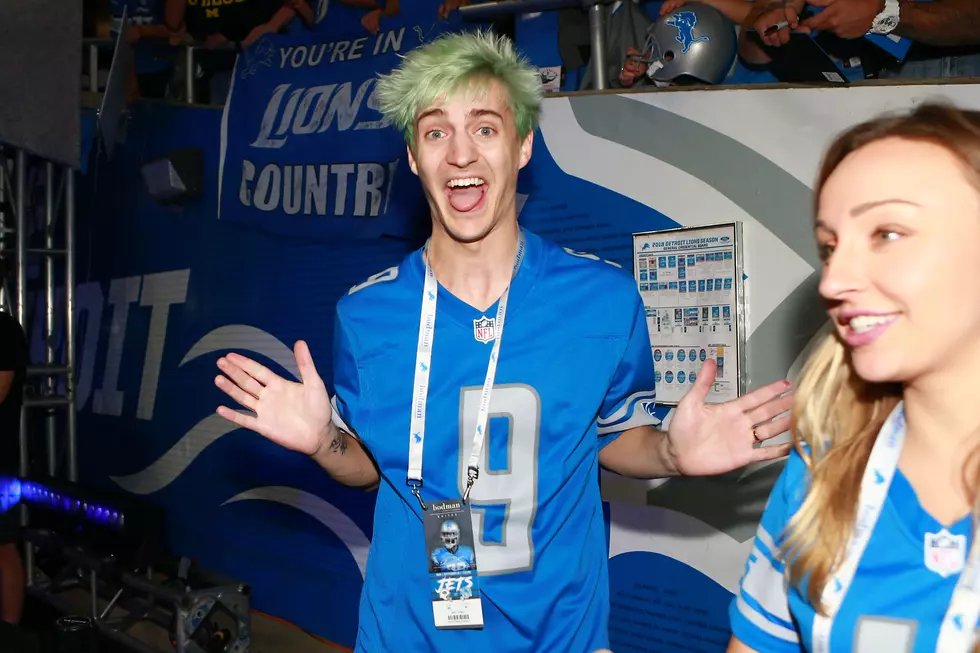 Lions To Have Professional Gamer Ninja As Honorary Captain For Giants Game
Photo by Rey Del Rio/Getty Images
The Lions try to get back on track this week and joining them will be Fortnite star, Ninja who will serve as an honorary captain.
According to M-Live, the pro gamer will serve as the honorary captain for the Lions-Giants game on Sunday in Detroit.
Along with being the honorary captain, Ninja will also take over the Lions Twitter account during the game.
If you are not familiar with him, he is a popular game streamer with over 15 million followers online.
He has appeared on ESPN, as well as "Family Feud" and was one of the first unmasked singers on this season of "The Masked Singer".  He was the ice cream character and was unmasked with Johnny Weir in the first episode.
Sunday (October 27th)  the Lions will take on the New York Giants at Ford Field.  You can see the game on Fox at 1 p.m.