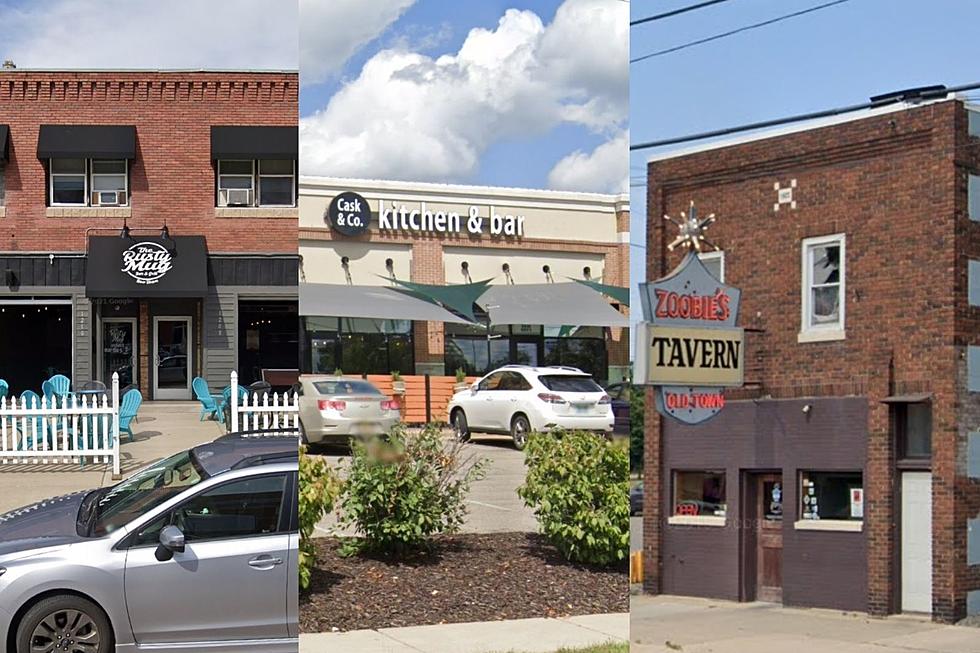 It's 5 O'Clock in Lansing—The Best Lansing Area Bars and Restaurants for Happy Hour
Photo courtesy Google Streetview; collage via Canva
It's 5 o'clock somewhere...
That's the sentiment most of us have whenever we crack open a cold one before the official close of business. Sometimes, an adult beverage after a long day of work can really hit the spot. But some days...well, some days are harder than others, and I think that's when the situation calls for not just a drink, but a whole happy hour (or two or three).
Whether it's you and some co-workers, or maybe you're catching up with your friends after sneaking out of work a little bit early; either way, tossing back some cocktails and appetizers at a reduced price really does wonders at making the workday a little bit better.
Zoobies Tavern in Old Town Lansing is a perfect example of happy hour food and drink discounts.
It's 5 o'clock in Lansing
To bring a bit more "happy" to your after works hours, we set out to find the best Lansing area restaurants, bars, pubs, and more that have happy hour. Not just any happy hour, but the best happy hour that the Lansing area has to offer.
Below is a list of the best Lansing area eateries and bars that offer up the most excellent food and drink specials that happy hour has to offer.
The Best Places for Happy Hour in the Lansing Area
When that 5 o'clock feeling starts arriving early, say around 4 o'clock, it's probably time to call it quits for the day and take a little break. You can bring along co-workers or grab your friends and head to any of these places in the greater Lansing area. These 14 restaurants, bars, and pubs have the best happy hour around.
What do you think, did we miss any place that has an excellent happy hour? Let us know by sending us a message. Just use the station app and tell us who you think has the best happy hour in the Lansing area.
MORE TO EXPLORE: Michigan Restaurants Featured On The Food Network
The 15 Best-Reviewed Restaurants in Lansing
From serving the yummiest food to providing top-notch customer service, these 15 Lansing restaurants are the best around. See below to find out which restaurants made the list.
These 30 Restaurants have the Best Brunch in the Lansing Area
Lansing has a pretty excellent food scene, especially when it comes to brunch options. If you love living that mimosa life, then look no further. This gallery has the 30 best brunch spots that the greater Lansing area has to offer.