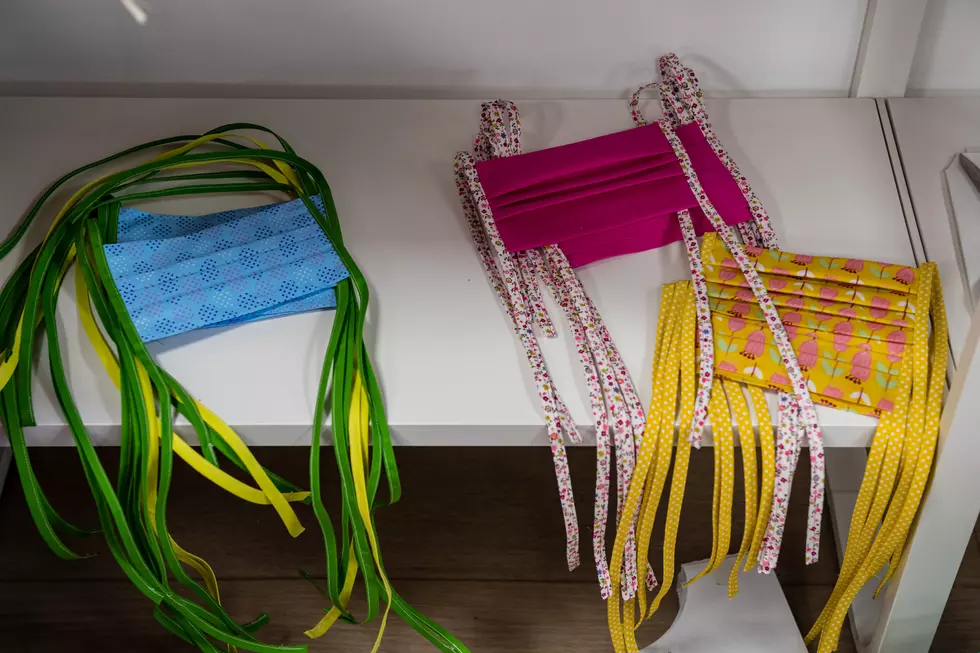 Just How Do You Sanitize Your Cloth Face Mask?
Getty Images
As you may or may not know...and now you do...we have a great looking cloth 97.5 NOW FM face mask and you can purchase your very own here.
Now, the reason for this article is not to sell face masks however the 97.5 one is really good looking and everyone should own one. And by the way I'm thinking these days that if you are wearing a mask you can't have too many of them. We have amassed a small pile of all kinds of cloth masks at our house so when one goes in the laundry we have some extras around that we can use.
So back to that laundry thing. How exactly do you sanitize your cloth face mask and how long do you wear it before you wash or sanitize it? We thought that we may have been doing it wrong but at my house we felt pretty comfortable with wearing a cloth face mask for one trip away from home, no matter how long that is and then when we return home we toss it into the laundry basket and wash it after that single use.
Now I know some people who will wear a cloth face mask multiple times before washing. According to the Lansing State Journal, the Centers for Disease Control (CDC) says that your cloth mask should be washed after each use. So it looks like we've been doing that right and you're best served to wash your cloth masks after you use them each time. However, there are specific ways to wash your mask whether you are doing it by hand or in your washing machine.
Enter your number to get our free mobile app
How to Make a No-Sew Face Mask From Leggings