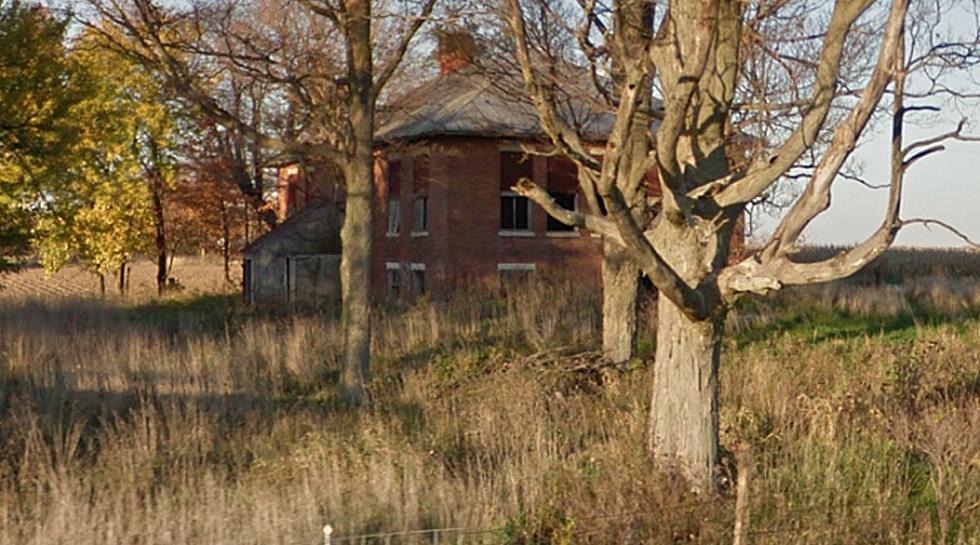 MICHIGAN CRIME SCENE: Inside the 'Jeepers Creepers' Schoolhouse
Google Maps
I've posted this true Michigan crime tale before, but now I've included some extra pictures...keep reading...
This true incident happened just a few miles outside of Coldwater and it inspired the 2001 horror film, "Jeepers Creepers."
This is truly creepy…even creepier if you happened to see the film.
THE TRUE STORY:
Coldwater high school counselor Marilyn DePue disappeared on Easter of 1990 and neighbors immediately pointed a suspicious finger at her husband, Dennis. Thanks to a marriage that became loveless and constantly argumentative, Marilyn filed for divorce. Angry and hostile, Dennis beat her right in full view of their three children and coaxed her into going with him in their van, stating he wanted to go to the hospital.
They never arrived –  Dennis shot her in the back of the head, wrapped her body in a sheet, threw the body into the van, and dumped her behind an abandoned church. He then drove south to the schoolhouse to dispose of the bloody sheet. A brother & sister were out driving past the schoolhouse and they happened to see Dennis unloading the blood-soaked sheet from the van.....they attempted to get the van's license plate number to no avail.
The night the case was featured on "Unsolved Mysteries" on March 20, 1991, Dennis was watching the episode at his new home in Dallas and now calling himself "Hank Queen." He tried to flee, but after a high-speed chase that went into Mississippi, police caught up with him after disabling the speeding van.
Instead of giving himself up, Dennis committed suicide in order to avoid capture.
In the "Unsolved Mysteries" segment (seen below), they used the actual schoolhouse where Dennis was spotted disposing of the bloody sheet; Marilyn's body was found a few miles north of the school, buried behind the old church. In the photo gallery below, I've included some extra pictures of what the schoolhouse looks like on the inside as well as pictures of the old church and others. 
The schoolhouse caught fire a couple of years ago but was put out quickly thanks to observant neighbors who contacted the fire department. The old school is still located at the corner of S. Snow Prairie Road and W. Southern Road. The church has been demolished but the location is the southwest corner of S. Snow Prairie Rd. and Cranson Rd. (SEE PHOTOS).
If you visit, be respectful of the property and the neighbors. Maybe someone should do a paranormal investigation on either or both properties?
The similarities between fact and film fiction are staggering…
Take a look at the pictures below and see what the crime scenes look like. Then, watch the accompanying video to see the original 1991 segment on "Unsolved Mysteries." It depicts the true story and then shows the film clip of "Jeepers Creepers" from ten years later that used the 1990 crime for their movie plot.