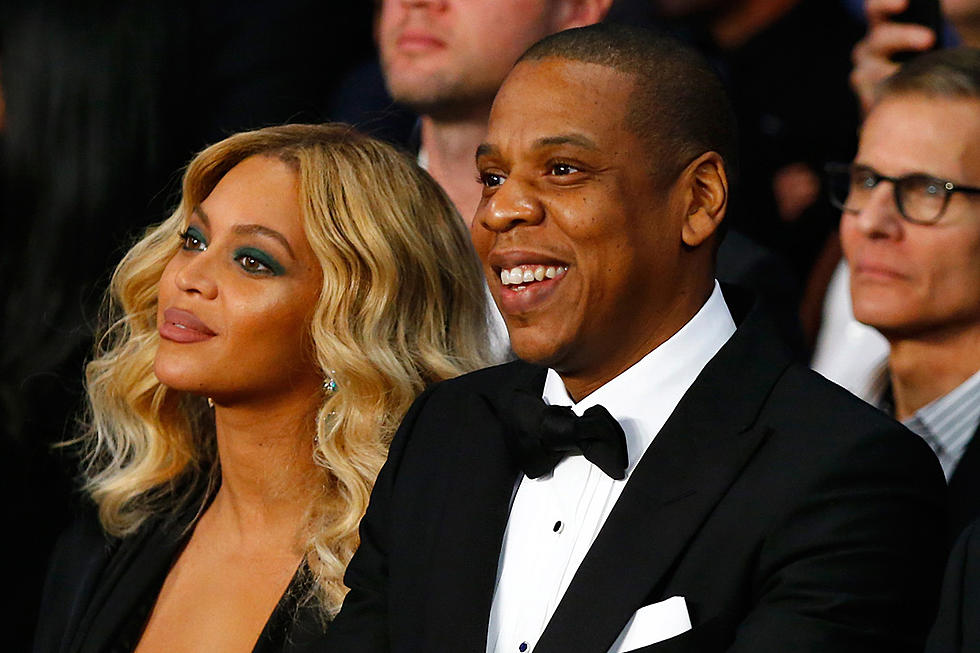 Jay-Z and Beyonce's On the Run II Tour Has Fans Amped-Up
Al Bello, Getty Images
Starting in June, Jayoncé will traverse Europe on the first leg of the tour, which will see them hit up 15 cities. After that, they will return to the States for another 22 dates. If social media is any indication, this is clearly a moment fans have been waiting patiently for. The tweets and side-slitting memes have been too much to ignore.
"How can I possibly focus on my work for the rest of the day whEN BEYONCÉ AND JAY-Z JUST ANNOUNCED THEY ARE GOING ON TOUR," one person noted on Twitter, with an attachment of a Queen Bey meme.
Some people are analyzing the situation. "I see what Beyoncé and Jay-Z are doing they release a date for ON THE RUN TOUR 2 and took it right back down so they could let our broke asses know to start saving our money for tickets now," another person posted.
Others are feeling complete euphoria, and at the same time sadness for their bank accounts. "Beyoncé and Jay-Z just announced On the Run 2 and i cant breathe I'm so excited 😭❤️," another user typed. "R.I.P. to our bank accounts."
Tickets for the tour go on sale to the general public through LiveNation.com and other ticket outlets beginning next Monday (March 19). So good luck with that. In the mean time, check out some of the hilarious reactions from fans on social media upon hearing that Hov and B are hitting the road again below.