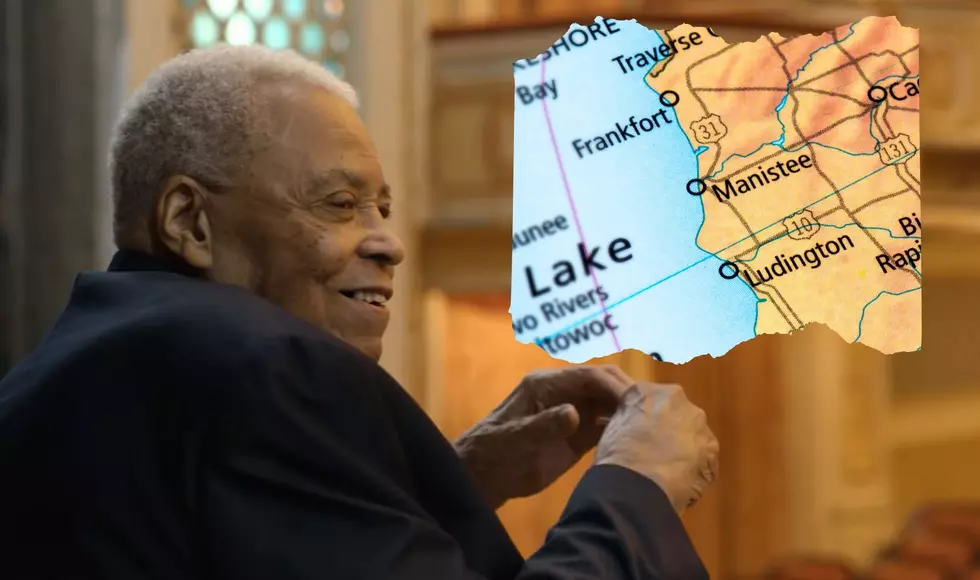 Manistee County In Michigan Erecting Bronze James Earl Jones Statue
theatermania YouTube/ Canva
Manistee County is trying to raise $50,000 to erect a larger-than-life bronze statue of famed actor James Earl Jones, who was once a resident of Michigan at an early age.
Jones has played many iconic characters over his illustrious career, which included roles in Coming To America, The Sandlot, playing the voice of Mufasa in The Lion King, and Darth Vader in the Star Wars franchise.
9 & 10 News highlights Jones' early life in Michigan:
Jones isn't a Manistee native, but he moved there at age 5. He grew up in the area and attended what was then the Dickson School (now Brethren Middle/High School). He became active on stage at the Ramsdell Theatre.
Once In A Lifetime Project
The project was dreamt up by the Arts and Cultural Alliance, who has tasked sculptor Bernadette Zachara-Marcos with recreating not only Jones but the late instructor Donald Crouch, who's credited with being a major contributor to Jones' stage acting, which was the foundation of his career:
I'm so honored to be part of this project. He's such a nice man. I've seen many interviews of him and he's such a kind man. He talked about his life and his humble beginnings. He was born in Mississippi, and to make a long story short, he moved to Michigan with his grandparents and their kids near Manistee on the farm.
U of M Alum
Jones did more than just live in Dublin, Michigan as a youth, as he received his B.A. degree from the University of Michigan in Ann Arbor in 1955 after serving two years in the Army. His degree took him to New York where his career would finally begin.
If you'd like to help contribute to the statue, you can donate to their GoFund Me here, and who knows, once it's done James Earl Jones may pay it a visit.
30 Famous Actors and Actresses Born in Good Ole Michigan
Michigan has produced thousands of famous actors and actresses. Here are 30 that were actually born here as well.