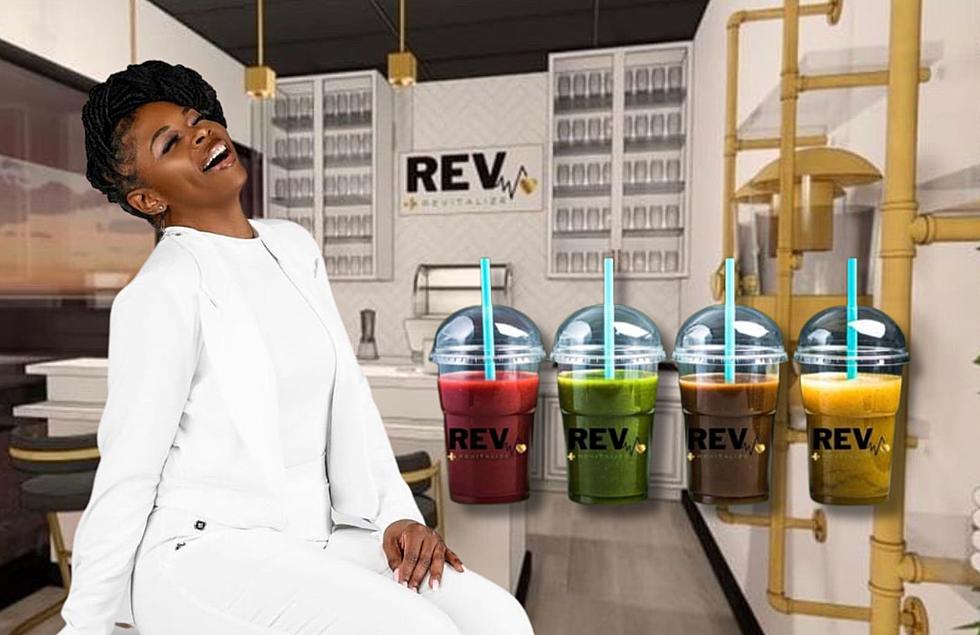 First Black-Women Owned Luxury Juice Bar Comes To Grand Rapids
Canva
Grand Rapids is not ready for this new establishment!
If you want a new place that will give you healthy options while being for the community, I have a new luxury juice bar for you.
Black-Owned Juice Bar Coming To Grand Rapids
Road to Revitalize Luxury Juice Bar is the hottest vibe coming to the downtown area of Grand Rapids.
Cold-pressed juices, blended drinks, salads, acai bowls, soup, french pressed coffees, and teas.
Owned and operated by Shardaira Jones, Rev Revitalize Luxury Juice Bar will be your new favorite spot.
Committed to health, wellness, and community empowerment, Shardaira aims to inspire individuals to revitalize their lives through fresh and nourishing juices. She carefully sources local ingredients to create delicious and nutrient-packed blends.
With two years of juicing experience under her belt, Shardaira is ready to bring her talents to a brick-and-mortar location.
The downtown location will be at 125 Ottawa Ave NW Suite 120 Grand Rapids MI 49503.
As of now, the grand opening has not been officially announced. However, at the latest, it will happen by Jan 1st.
Being a Grand Rapids native, Shardaira plans to use this juice bar as a way to "pour into food desert areas."
Rev also has five acres of land that is being prepared to grow on so that she can use her own produce for this business.
Road to Revitalize Luxury Juices
There are a few different juice options that are offered by Rev Revitalize.
One of the flavors is called Elloh Gov'Nah with ginger, lemon, orange, carrot, and apple.
Green Royalty is your typical green juice but it is better with celery, cucumber, green apple, kale, ginger, lemon, and spinach.
The Red Carpet contains celery, cucumber, lemon, spinach, beets and carrots.
Lastly, The Star contains pineapple, cucumber, strawberry, apple, and spinach.
Road to Revitalize Luxury Juice Bar
Besides the new downtown location, you can also buy juices and juice cleanses online.
There is a full-day cleanse and a 3-day cleanse that you can try out, as well.
If you are a frequent shopper at Bridge Street Market, Rev Revitalize will also have products on the shelves there with plans to branch out to more businesses.
For more information, you can check out the Rev Revitalize's website.
You can also follow for more updates on Rev's Facebook page.
New West Michigan Restaurants 2023
Nearly 30
new restaurants
, including authentic Mexican eateries, breakfast joints, pizza places, and Boba shops have opened so far in West Michigan in 2023.
How many have you been to?
Gallery Credit: Janna