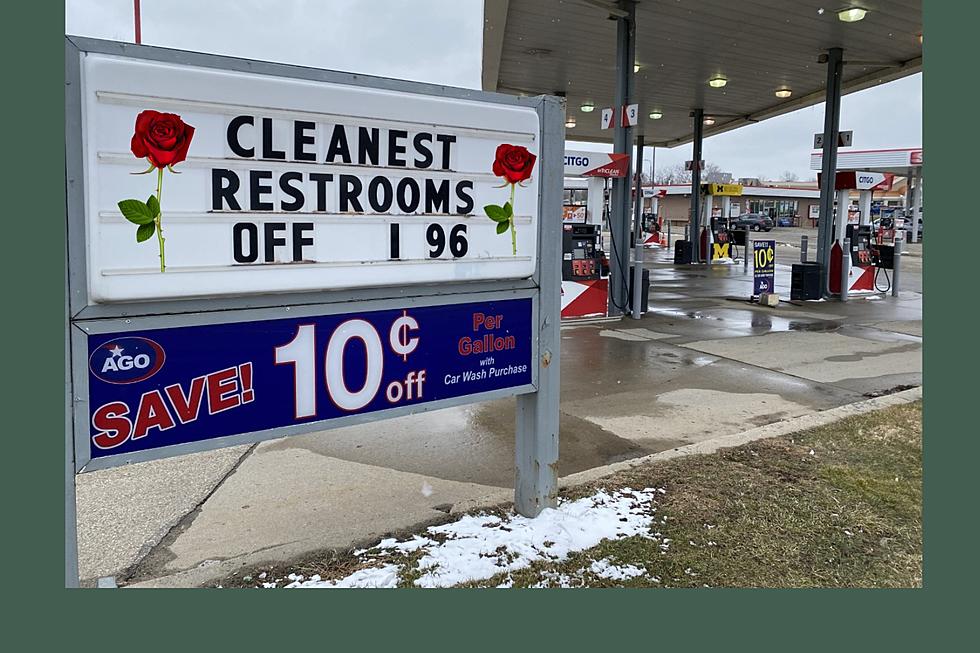 Lansing Area Gas Station Says Never Again to Disgusting Bathrooms
Credit: Duffy Connolly/Canva
How many times have you been on a road trip only to be interrupted by the urge when you are forced to pull off the highway for a quick offramp gas station bathroom break?
How many times have you almost tossed your cookies and decided to just hold it due to the condition of the restroom upon entry and crossed your fingers (and legs) that the next offramp option might be better?
Well, I think I speak for everyone when I say you are not alone.
We've All Seen the Bad Ones
As a person who does a lot of driving back and forth across the beautiful state of Michigan on a regular basis, I have definitely stopped at my share of offramp gas stations for the inevitable potty break. But more times than not, the bathrooms make me feel like a Hazmat Suit may be needed to get the job done.
It's no secret that peculiar smells in public restrooms are going to occur but, you should never be forced to walk into what could only be described as a Jackson Pollock painting gone bad. Yet, sadly, due to lack of staffing or extreme foot traffic or both, those bathrooms are out there.
Clean Gas Station Bathrooms Do Exist (At Least Off I-96)
Luckily, I finally found a go-to bathroom that I use on a regular basis at the Citgo Gas Station at the Portland Exit off I-96.
I had stopped for a quick bite to eat one day when I saw a sign that said, "CLEANEST RESTROOMS OFF I 96." Intrigued, I stopped in before jumping back on the highway. And, sure enough, it was a true statement. Not only did it look and smell clean, it was clean!
Since that day I have never stopped anywhere else for a bathroom break. For me it's a "if it ain't broke, don't fix it" kind of thing. And the fact that neither their sign nor the cleanliness of their bathrooms has changed in years is a testament to the staff at this particular Citgo location.
This location is the standard in which all other gas station bathrooms should be judged. Great job!  (And thank you).
I was lucky enough to find this one, but there have to be more out there. For the sake of all Michigan travelers, please share which one is your go-to.
14 Things to Do on a Road Trip from Paradise to Hell in Michigan
If you're going to take a road trip, why not make it a trip to Hell from Paradise. When you make that trip in Michigan, here are 14 things to do along the way.
Take a Look at All 26 Casinos in Michigan
Michiganders love to gamble. Thankfully the great state of Michigan has 26 casinos for you to check out and get your fix.