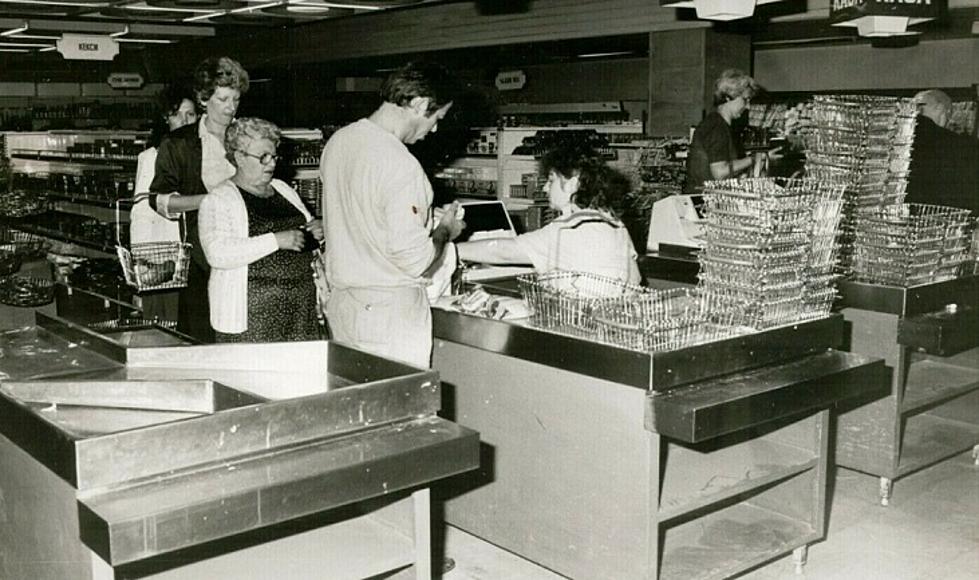 Three Major Businesses Michigan Frequented: Where Did They Go?
retro-rooster, ebay
It's always sad when your favorite business folds and shuts down for one reason or another. Like Elvis, the following three establishments have left the building - Robert Hall Clothes, Circuit City, and Service Merchandise.
Here are photo galleries and brief information on all three...see if you remember!
ROBERT HALL
Many-a-kid was dragged into a Robert Hall clothing store by their moms...even when they weren't looking for something for you.
Robert Hall shops were everywhere in Michigan – Lansing, Jackson, Ann Arbor, Kalamazoo, Traverse City...and TV commercials were relentless:
"When the values go up, up up –
And the prices go down, down, down -
Robert Hall this season will show you the reason –
Low overhead, no overhead."
It didn't even rhyme...that drove me nuts.
Robert Hall opened its first store in Connecticut in 1937. It eventually expanded to 350 outlets in 36 states. From 1984-1977, they lost over 100 million dollars and filed for bankruptcy. All stores closed the summer of 1977.
Listen to an old radio jingle with different lyrics sung by Les Paul and Mary Ford HERE.
Robert Hall Clothing Stores
CIRCUIT CITY
One of the memorable things about Circuit City was the storefront – over the front door was this huge square in the shape of a plug. You walked under the plug between the prongs (pins) to enter the store. Very ingenious for an electronics shop, I always thought.
I shopped in Circuit City often looking for movies and music. One day I was buying a movie in the Jackson location and went up to the service desk with my choice. I was wearing a John Lennon t-shirt, that showed John with short hair and wearing his round glasses. The cashier looked at my shirt and said "oh, that's a cool shirt...my son just loves Harry Potter."
No, ma'am, that's John Lennon.
That was my most memorable Circuit City experience.
Circuit city's history began in 1949 when it was operating as the Wards Company. This lasted until 1984 when one of their smaller mall outlets, Circuit City, proved to be so popular, that Wards changed its name. It was known as Circuit City until 2009. With the onslaught of the new Best Buy stores, the competition became fierce and Circuit City lost customers. When the stores were all closed in 2009, thirty thousand employees lost their jobs.
Circuit City
SERVICE MERCHANDISE
Service Merchandise was kinda like a Sears – a catalog showplace. I recall a Service Merchandise in Okemos where I bought a vacuum cleaner and a $750 VHS camera.
Service Merchandise goes back to 1934 as a 5&10 store in Tennessee. In 1960, the owners changed course and opened as a catalog showroom. This proved very popular, and soon they expanded with more shops opening throughout the 1960s, 70s, and 80s. They were so popular, they were used to supply prizes for TV shows like Wheel of Fortune, The Price is Right, and  a few others.
As for its downfall, there was too much competition: Best Buy, WalMart, Bed Bath & Beyond.....and the afore-mentioned Circuit City. Service Merchandise filed bankruptcy in 1999 but kept struggling to survive. When the September 11, 2001 attacks occurred, that was it. They couldn't survive the economic downfall. All Service Merchandise shops were closed by early 2002.
Service Merchandise
MORE STUFF:
Close-ups of Vintage Lansing Downtown Shop Signs
Jackson's Downtown Store Signs, Closeup: Early 1900s
Michigan's First Enclosed Mall