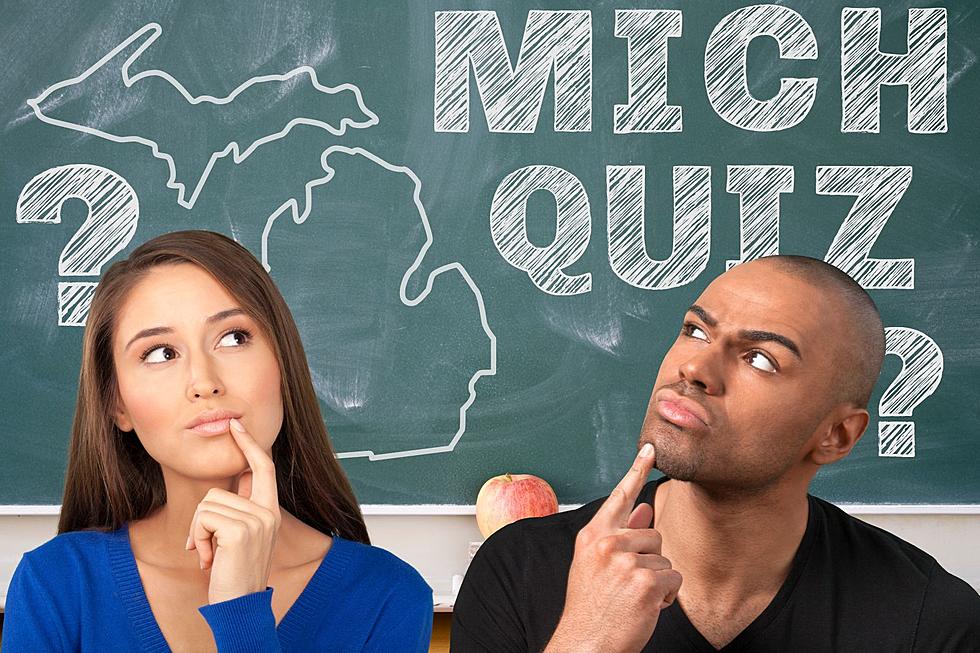 Pop Quiz! Do You Know Your Michigan Symbols?
Canva
I know it's been a while since you've been asked, but as a Michigan 3rd grader, it's imperative that you know what our state fossil is. What's that you say? You didn't even know that Michigan had a 'State Fossil'. Before we test your knowledge of your home state, let's first take a look at the 11 Michigan State Symbol categories you'll be quizzed on.
Why Do We Have State Symbols?
It's a reasonable question honestly: Why bother having a state wildflower or state game animal? According to StateSymbolsUSA.org, it's:
Official symbols represent the cultural heritage & natural treasures of each state or the entire USA.
Plus it gives us something else for out-of-staters to pick up at Michigan museum gift shops. Everyone is a sucker for a shiny, polished stone, 'fossil', or maybe even dirt (more on that in the quiz).
Michigan's State Symbol Catagories
There are 11 Michigan State Symbols you'll be quizzed on today, they are:
Michigan's State Tree
Michigan's State Wildflower
Michigan's State Fish
Michigan's State Bird
Michigan's State Flower
Michigan's State Fossil
Michigan's State Game Animal
Michigan's State Gem
Michigan's State Reptile
Michigan's State Soil
Michigan's State Stone
A couple of things that really need to be pointed out here are:
Yes. Michigan does, in fact, have a 'State Soil'.

hint: it's named after a Michigan city

Yes. The Mitten State needs both a 'State Wildfolower' and a 'State Flower'. What else are we going to put into the 'State Soil'? Huh????
Isn't Michigan's 'State Stone' technically also a...
Oops! Sorry. Almost gave you a great big hint there. So, without further fanfare, here is your 11 Michigan State Symbol quiz:
Take the Quiz! Can You Name These 11 Michigan State Symbols?