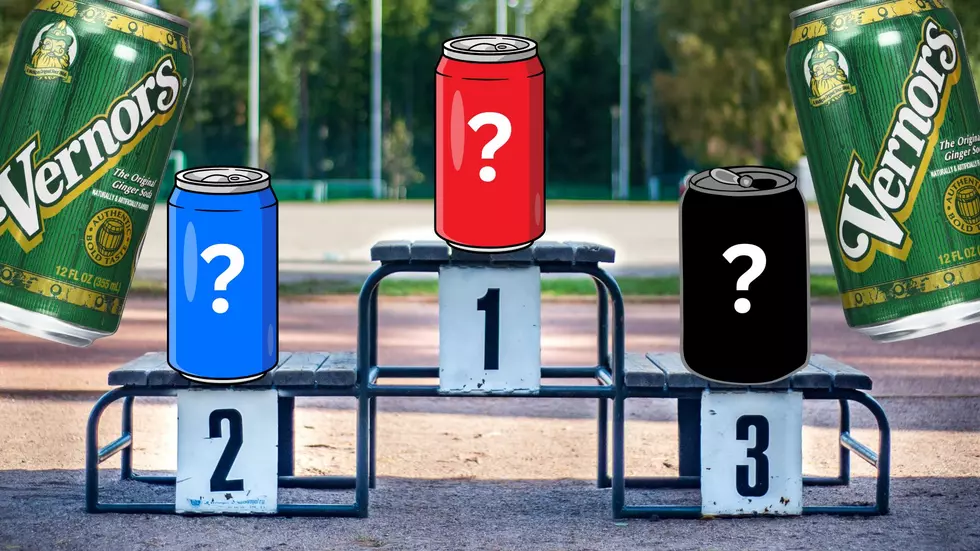 How High Did Vernors Rank In National Ginger Ale Taste Test?
Canva
Vernors claims to be the original Ginger Soda in the United States. Here in Michigan, it's by far the most coveted, with people even claiming it has healing abilities.
But how does it stack up against other Ginger Ales across the country? Well, TastingTable.com put that up for debate, and it seems our beloved Vernors did pretty well.
Tasting Table is a food blog site that does regular taste testing, and polling to find the best of the best in all areas of food and drink. Just after the new year, they pitted 13 of the best Ginger Ales against each other from around the country.
Some of the brand names you'd recognize, but the majority of them are highly regional. And people DEFINITELY have their allegiances to a specific brand. Take, for instance, the recent re-branding of Pepsi's "Sierra Mist" to "Starry."
(It hasn't gone well, and lovers of Sierra Mist aren't having it.)
But we're here to talk about Ginger Ale, specifically, how arguably the most storied brand, stacked up against the rest of the country.
Coming in at 13-10 was Sprecher, Zia, Fever-Tree Premium, and Q Ginger Ales, respectively. Sprecher is based out of Milwaukee, so still kinda close to home for the Vernors crowd. But Zia is out of New Mexico (they're more known for their red chili soda), and Fever Tree maybe just tried too hard by using three different gingers in their soda. And then "Q" just... wasn't that great I guess. They're more known for their drink mixers.
Next, 9-5 we have Arizona's Own Mesquite, Zevia, Virgil's Zero, Schweppes, and Canada Dry Ginger Ales. Notably here, our first to zero-sugar entries - Zevia and Virgil's Zero. Seems like, by all accounts, they did fine, but there's no substitute for the real thing in Ginger Ale. AND, you also notice, two BIG national brand names - Schweppes and Canada Dry. These are likely the most common brands of Ginger Ale you'll see across the U.S.
Coming in at Runners-up, at Four, Reed's Real Ginger Ale, which sounds like it's fine... except they're more known for their Ginger BEER, which has a much more palatable taste.
At three on the list, is 365 by Whole Foods Market.... wait, what? Seriously!?! A Store-brand Ginger Ale is ranked this high? OK... I guess.
The Number two Ginger Ale in the country lands with Boylan Ginger Ale, which is another one of those late 1800s Ginger Sodas (like Vernors) that has stuck around for more than a century now. CLEARLY it has staying power since it landed in the No. 2 spot.
But that just leaves first place, and YES... our beloved Michigan Medicine Vernors Ginger Soda has taken it! Was there ever any doubt that Vernors would be king of the Ginger Ales? No Michigander would deny it its crown, and those who oppose its greatness for sub-standard versions like Canada Dry, and Schweppe's... well... I guess you're entitled to your opinions.
Congrats Vernors.
We knew you'd do it.
50 Discontinued Soda Pops