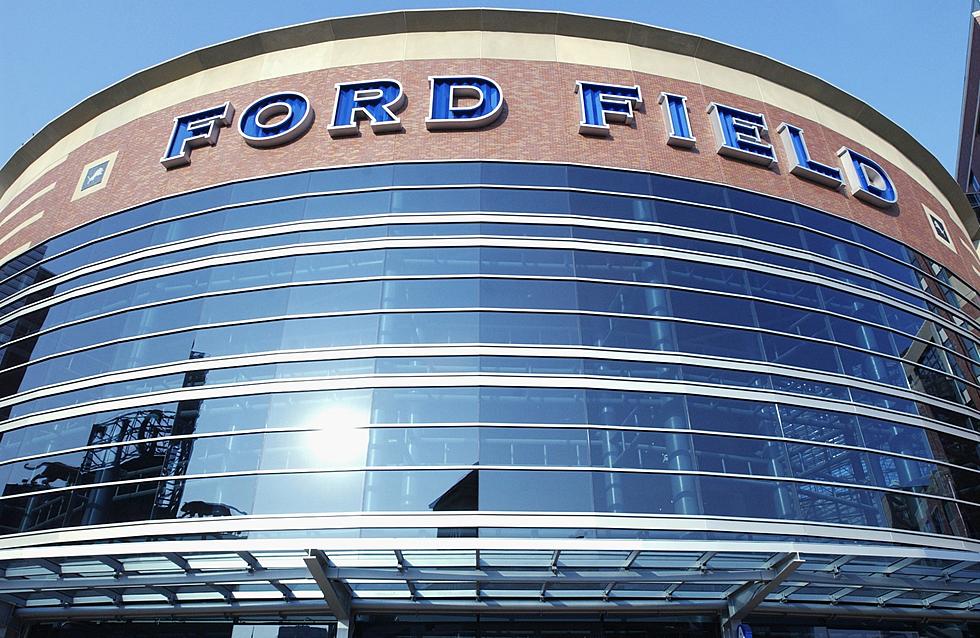 Penn State-Michigan State Football To Be Played @ Ford Field
Getty Images
In a stunning announcement on Wednesday, Michigan State football announced that they will close the 2023 regular season against rival Penn State at Ford Field on "Black Friday", November 24th, 2023.  Kickoff is set for 7:30 pm
The game will be broadcasted on NBC and streamed on Peacock.
MSU and the Big Ten consulted with the Michigan High School Athletic Association (MHSAA) on the move.  The MHSAA traditionally plays the eight state title games on the Friday and Saturday after Thanksgiving.  But with Thursday's announcement, the MHSAA agreed to move the finals back a day to Saturday and Sunday.
This gives Ford Field four straight days of football over Thanksgiving weekend.  You'll have the traditional Detroit Lions game on Thursday (against the Green Bay Packers), then the Penn State-Michigan State game the next night.  And then the eight MHSAA state title football games the next two days (four on Saturday, four on Sunday).
MSU head football coach Mel Tucker had this to say about the announcement:
"This is an exciting opportunity for our program to play in prime time on a holiday weekend, our players will be able to compete in an NFL environment while being showcased in the national spotlight. I'm looking forward to our fans creating a loud atmosphere and giving us a home-field advantage at Ford Field."
MHSAA Executive Director Mark Uyl commented:
"The MHSAA has enjoyed a long relationship with two of our best partners, Michigan State University and Ford Field, our athletes have incredible experiences both on the Michigan State campus and Ford Field with our championship events. Given the unique opportunities of this fall, the MHSAA was proud to play a small part in making the puzzle work with Ford Field, Michigan State Athletics and the Big Ten Conference, while still preserving all eight of our games on Thanksgiving weekend at Ford Field."
This will be the first time that Michigan State will play at Detroit's Ford Field since September of 2010 when they beat Florida Atlantic, 30-17.
Vegas Sets Michigan State's Win Total For 2023 College Football Season at 4.5
Various sportsbooks have set Michigan State's 2023 win total at 4.5. The odds favor the over, but it's still an ominous sign when you consider that sportsbooks make their living on the accuracy of bets like this one.
Here's MSU's 2023 schedule. How many wins do you see?