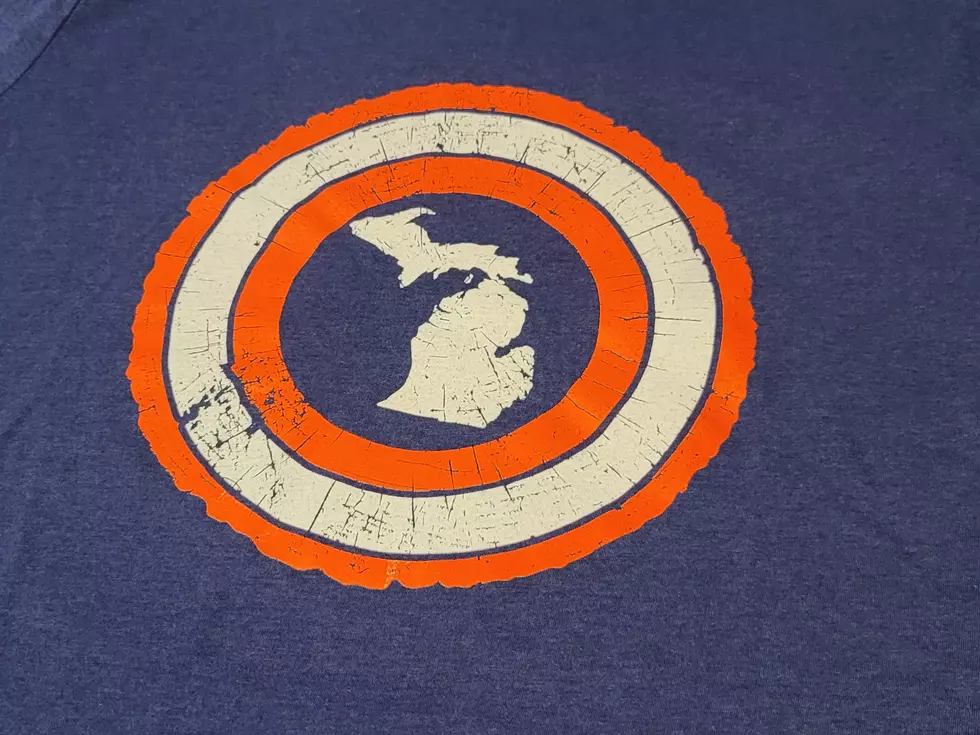 Have You Seen This Michigan Captain America Shirt?!?
McConnell Adams TSM Lansing
The Quest For The Michigan Captain America Shirt Began With A Magazine
We have a subscription to 517 Business and Life / 517 Magazine. They are amazing. Several of our favorite local radio personalities have been featured in the magazine and on the cover.
The cover of the latest issue is what caught my eye.
Right there in the middle. Do you see it?
I am a fan of all things Captain America. I watched Falcon and The Winter Soldier like my life depended on it and there was going to be a major test right after the show.
So when I saw this "Michigan Captain America" shirt, I HAD TO HAVE IT.
The search began. And I was thinking this was going to be a long and arduous task of ordering it from some out of the country or third party t-shirt place.
I don't think I have ever been so happy to be wrong.
Say Hello to TeeSeeTee.com Out of Traverse City, Michigan
I legit Googled Captain America Michigan T-shirt and next thing I know, I'm clicking on an image and website.
The company is RIGHT HERE IN MICHIGAN and they are called TeeSeeTee.com.
The shirt is called the MI Michigan Hero Unisex Tee.
MI Hero is here to protect the most beautiful state on the planet!  Complete with his wood cut shield, made from Michigan pine trees, and his suit, which is as strong as a Petoskey stone, MI Hero is the hero for all Michiganders! (TeeSeeTee)
With a few clicks of the mouse...boom!
They even sent a little thank you card that said "you are supporting a tiny little t-shirt company out of Northern Michigan, and that means the world to us."
That means the world to me.
Love local, buy local, support local.
They have a TON of great local Michigan themed shirts. Their sense of humor is awesome.
Go check them out and show them some love. I ordered, got my stuff pretty quickly, got a thank you card (with a 20% discount off my next purchase), and a neat little Michigan global sticker.
Please do check them out. And if you're asking, this CMU grad has got his eye on that I Climbed Mt. Pleasant tee.
Just sayin'.
Made In Michigan Products At Costco