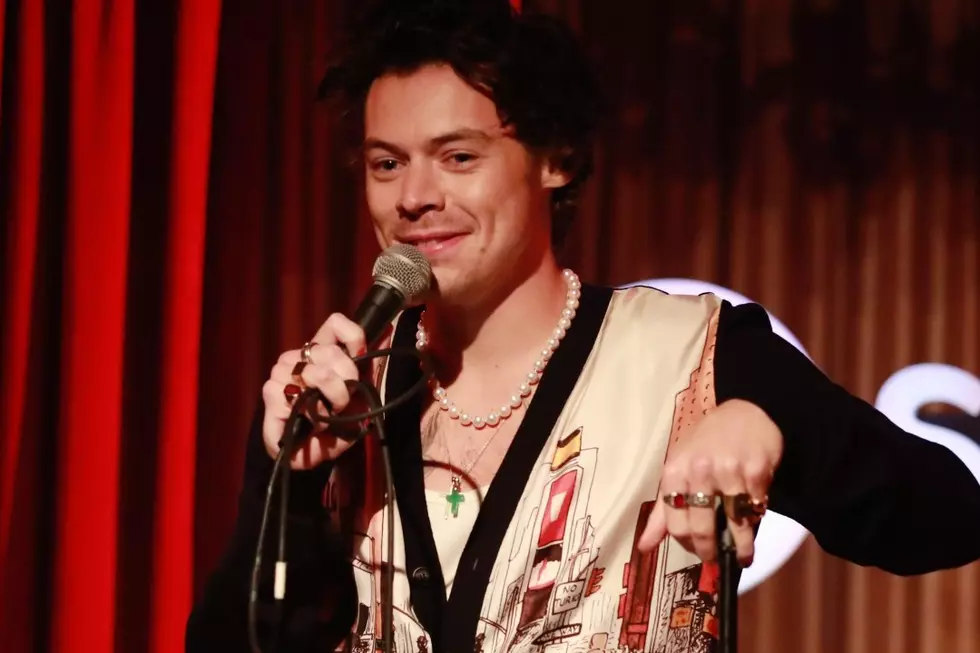 Harry Styles Warns His Manager 'Don't Dare Try to Cop a Feel' During Playful Cover of Lizzo's 'Juice'
Rich Fury, Getty Images for Spotify
Harry Styles gave a showstopping cover of Lizzo's "Juice," with updated lyrics of his own.
The popular track is off Lizzo's Grammy-nominated album Cuz I Love You, which Styles seems to be a fan of. "I just think she's amazing, she's one of the most exciting artists working now for sure," the "Adore You" singer said of the pop star on BBC Radio 1's Live Lounge. "She's exactly what you want an artist to be, which is themselves [sic]."
Styles covered the song during his appearance on the radio show on Wednesday (December 18). During his performance, he changed a few lyrics in his rendition, including changing the word "b---h" to "Mitch," in reference to his guitarist and songwriting collaborator, Mitch Rowland.
He also sang "Jeffery" instead of "David" in the line, "David, you ain't bein' slick, don't dare try to cop a feel," in reference to Jeffrey Azoff, his manager.
Lizzo had the perfect response to hearing Styles' kind words and cover. "Melts," she wrote on Twitter along with the head exploding and heart face emojis.
Along with the cover of "Juice," Styles performed "Lights Up," "Adore You" and a cover of Paul McCartney's "Wonderful Christmas Time" during the BBC Radio 1 Live Lounge.
Watch Styles' cover of "Juice," below.