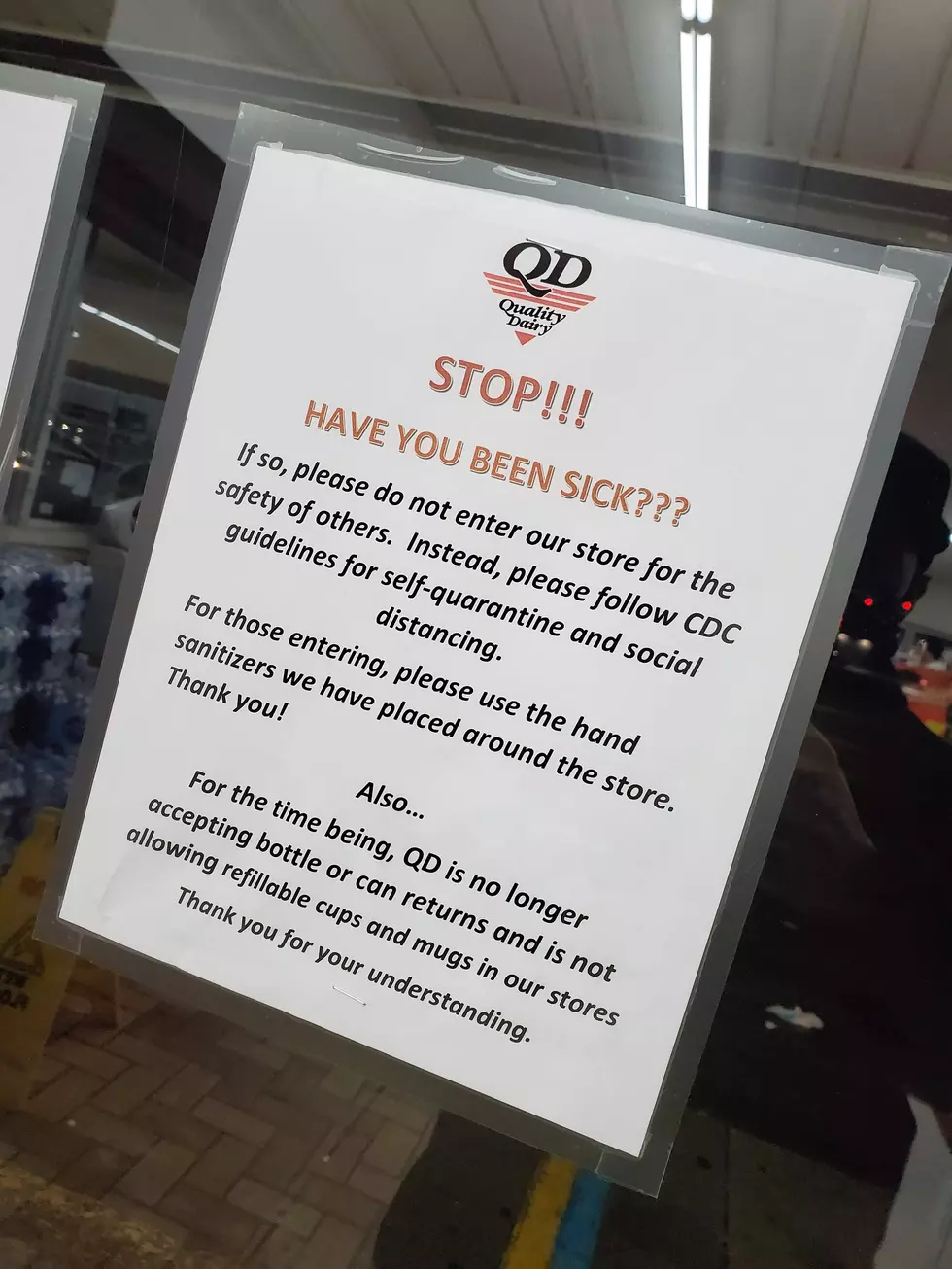 Gallery: The Local Signs of Covid-19
McConnell Adams TSM Lansing
Signs, signs, everywhere the signs. From the windows, to the walls. To the floor. The pandemic has changed the world we live in. In so many ways. You're staying home and staying safe. And that's a good thing. But if and when you venture out, be on the lookout. For everything telling you new business hours, where to stand, how far apart to stand, and what to do if you are sick and thinking about walking into the building.
Enter your number to get our free mobile app
Take a look at photos from QD, Speedway, Walmart, Kroger, and even our own Townsquare Media Lansing office building. Did you know most places that remain open (to the public as a business or that still has their employees come in) have to have the ICHD letter on display? Temps must be taken and so on? Take a look at the workplace checklist, screening, and Emergency Order below. And peep the gallery of the various signs of Covid-19 from around Lansing.
Local Signs of Covid-19 (Lansing, East Lansing, Holt)