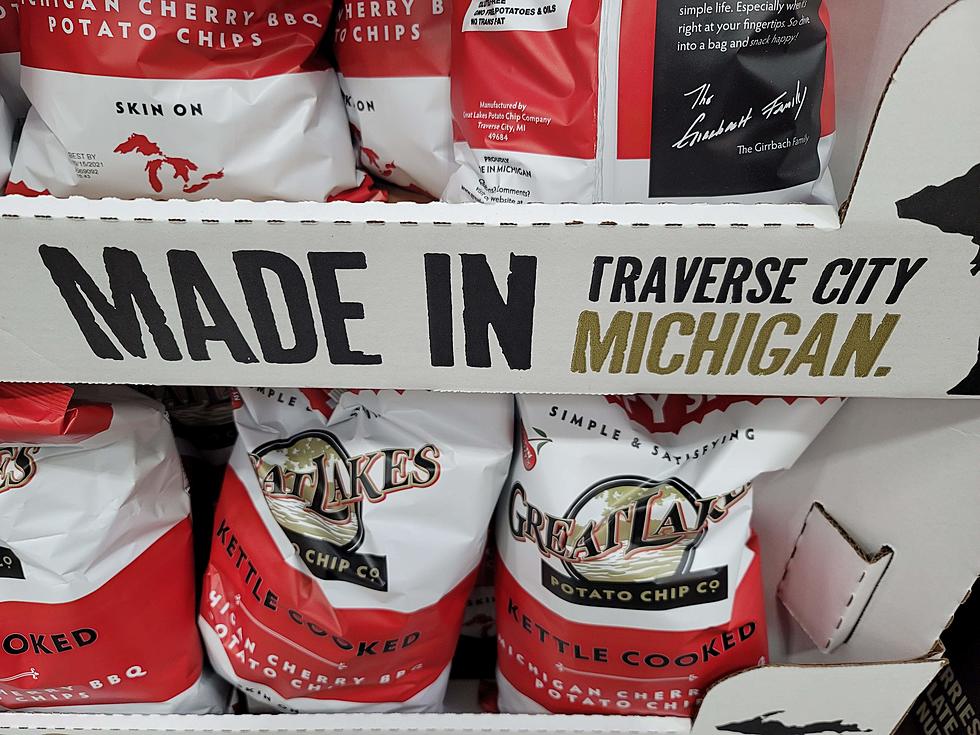 Gallery: I Found All These Made In Michigan Products At Costco
McConnell Adams TSM Lansing
Ch-Ch-Ch-Changes At Costco
If you've been to your local Costco lately, you've probably noticed some pretty big changes.
Like, the self check-out lanes.
But I've never complained about the speed of the Costco cashiers. I blame the long lines on the people who shop there.

Behold...6 self check-out lanes at the old Costco in East Lansing.

Read More: Self Check-out Has Come To Costco/East Lansing, Michigan
Also of note for the food court, you now place your order at a kiosk. And there are no more Polish dogs. They don't appear to be coming  back anytime soon. This makes me sad.
It came as a shock to us all. To make room for more healthy items on its food court menu, Costco got rid of its Polish dogs in 2018. (Yahoo)
Costco Says Let's Get Local, Michigan
Say goodbye to the Polish dog and say hello to Pure Michigan. I was at Costco East Lansing this past weekend and found item after item of Michigan products. Some I was familiar with (hello Sanders and Bumpy Cake and Dark Chocolate Sea Salted Caramels).
Some I had never heard of but was dying to try. Michigan Cherry Mango Salsa? What? Horseradish Cheese Spread? And of course the tartest of Michigan Cherries in whole or juice form.
Peep the gallery below, get your butt over to Costco, and grab some Michigan goodies. Head's up. A lot of these seem to be either limited quantity or exclusive to Costco because when looking online, I couldn't find some of them at their respective website's stores.
Made In Michigan Products At Costco
NEXT: The 10 Best Places to Get Bagels in the Lansing Area
MORE TO EXPLORE: Michigan Restaurants Featured On The Food Network