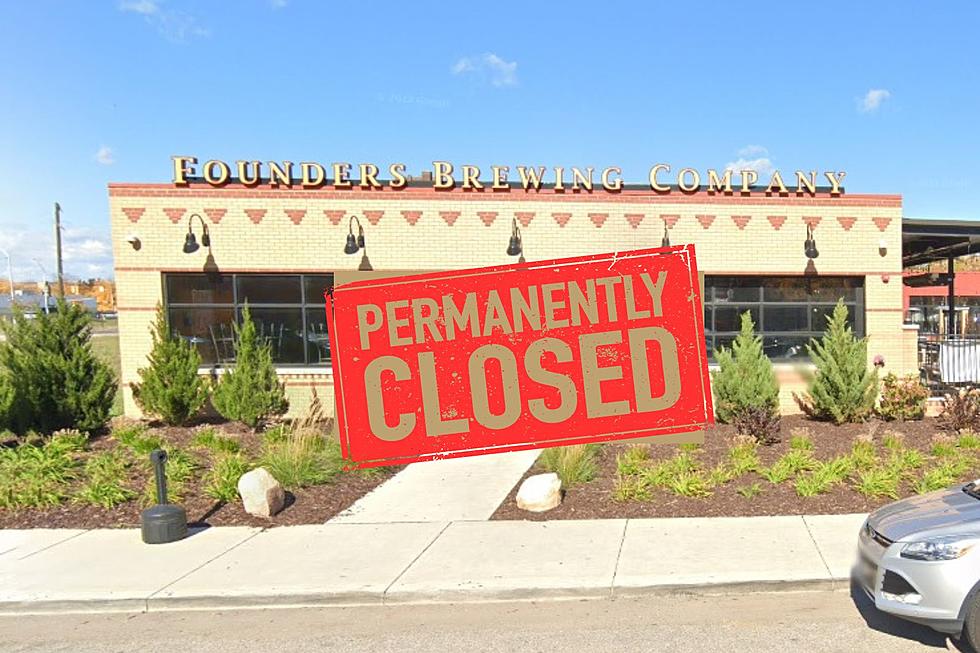 Was Founders' Detroit Taproom Forced To Close Due to Another Lawsuit?
Google Maps/Canva
Can't say we didn't see this one coming!
After nearly 6 years in operation (give or take a few years thanks to the global pandemic) one of Michigan's largest craft beer companies has announced plans to immediately shutter the doors to one of its Michigan taprooms.
On Monday, May 1 the Founders Brewing Co. social media accounts announced the closing of their taproom on the east side of the state saying,
It is with great sadness that we announce that the Founders Detroit Taproom will be permanently closing its doors today...We would like to thank all of our loyal customers, Mug Clubbers, and friends for your support and business over the years. It has been a great pleasure to serve you.
Why the Sudden Closure?
It has been a well-known fact that Founders' Detroit taproom was facing struggles in light of the Covid-19 pandemic, as many businesses have also experienced.
The Detroit taproom first opened in 2017, but abruptly closed for several months in 2019 after an employee alleged "racist internal corporate culture" and filed a racial discrimination complaint against the Grand Rapids-based craft brewery.
Then, Founders had the unfortunate timing of re-opening their Detroit taproom in early February 2020 right before the Covid-19 pandemic hit once again forcing them to close.
Like I said, this news doesn't necessary come as a surprise. Founders Detroit honestly lasted longer than I thought they would given their circumstances. But I'm not entirely sure this can be chalked up to slow sales.
Another Lawsuit?
Regarding the sudden closing of their taproom Founders said,
Unfortunately, our Detroit location has not been immune to the struggle to regain foot traffic after temporary Covid closures that have impacted restaurants and bars across the nation.
However, a report by the Detroit Metro Times claims Founders Detroit is facing yet another racial discrimination lawsuit. The report alleges the latest complaint was filed in Detroit's U.S. District Court Eastern District yesterday afternoon-- the same day Founders announced the taproom's immediate closure.
As of this writing Founders has yet to formally address these complaints and allegations publicly. We would have hoped they had learned a lesson the first time, but will be keeping an eye on this story as it develops.
Founders Brewing Co. sold majority ownership of their company to its Spanish brewing partner Mahou San Miguel in 2019.
Take a Quick Tour of Bell's Original Downtown Brewery
For Sale: Beautiful Michigan Brewery On The Shores of Lake Superior
Billed as "Michigan's first cooperatively owned brewery", Drifa Brewing Company in Marquette is listed for sale at $375k.