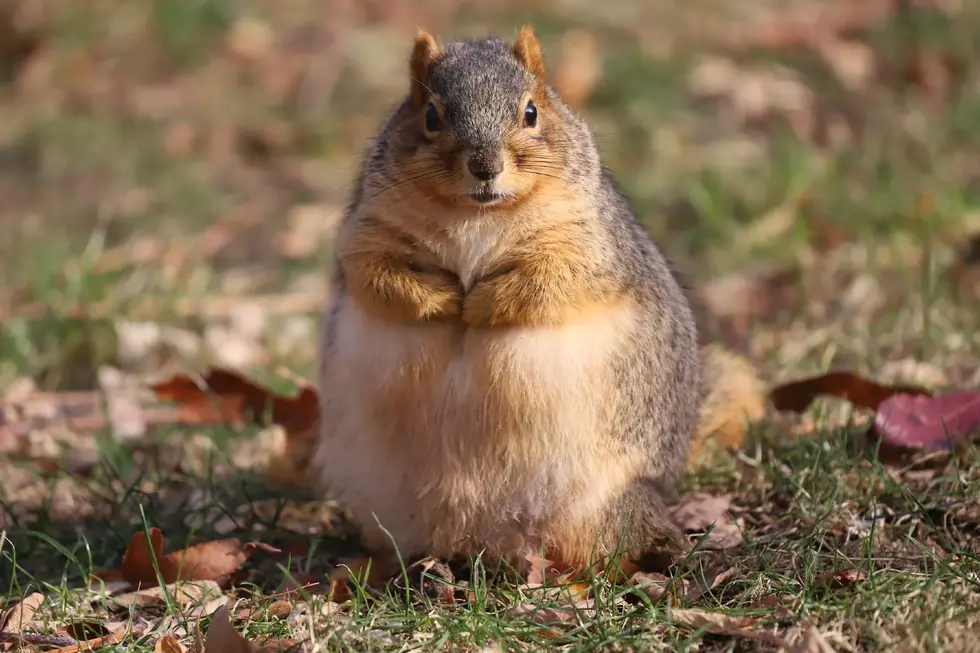 Fat Squirrel on U of M Campus is Michigan's New Social Media Star
Corey Seeman/Creative Commons. https://flic.kr/p/2kfQncS
Enter your number to get our free mobile app
Bernie, those mittens really do look cozy, but it's time to move on. A squirrel is taking over on social media here in Michigan, and let's just say this squirrel hasn't missed many meals.
The pleasantly plump squirrel is living a life of leisure on the Univesity of Michigan campus in Ann Arbor and there's a popular belief among students that she has become accustomed to gorging on food that has been discarded by students.
The U.S. Fish and Wildlife Services posted the picture on its Facebook page, noting that fox squirrels are the largest squirrels in North America. The service noted that they typically weigh between one and two pounds, "though this one might weigh a bit more than average!" they quipped.
The post has received thousands of reactions and comments since being posted on Sunday (1/24), with some noting that maybe the squirrel has been stress eating during the pandemic.
"Don't worry, little fella, quarantine hasn't treated any of us well," one commenter noted. "Squirrel obesity is obviously a serious issue in Michigan," wrote another.
University of Michigan Librarian Corey Seeman gets credit for snapping the photo which has gone viral. He's a big fan of squirrels, with a reputation for being the "University of Michigan squirrel-paparazzi" according to The News & Observer. Seeman hosts a website called Squirrelmans World and has reportedly taken more than 83,000 squirrel photos on the Ann Arbor campus.
40 Michigan Towns With Names Even Life-Long Michiganders Can't Pronounce