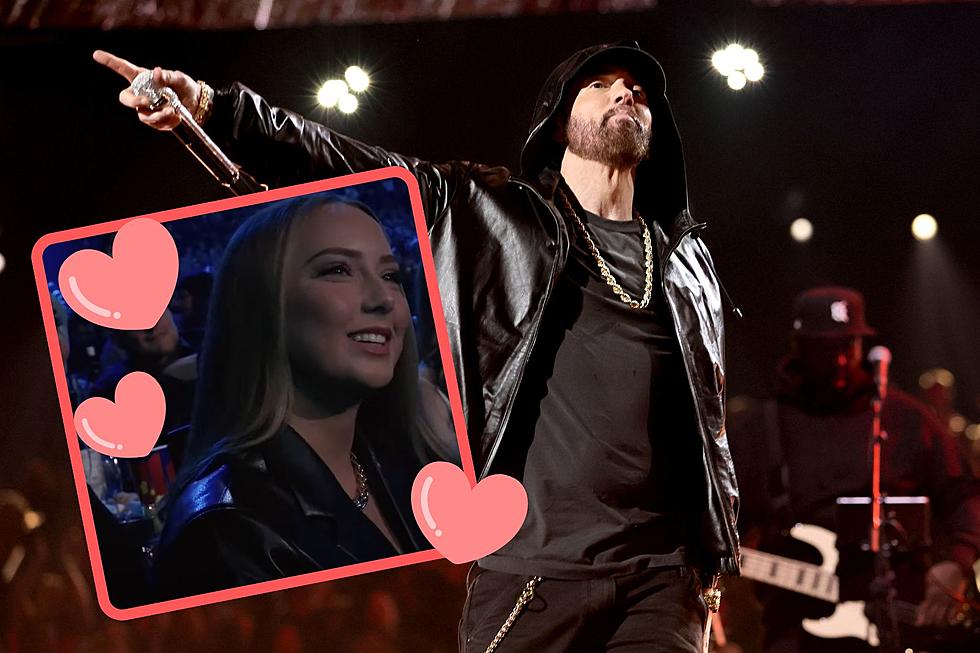 Here Are 6 Facts About Eminem's Daughter, Hailie Jade
Canva/Lyrical Monsters via YouTube/Getty Images
Marshall Mathers a.k.a. Eminem is synonymous with Michigan. The Grammy award-winning rapper has been stirring up controversy and making waves in the music scene since he first started performing on stage at open mic nights at age 14.
Throughout the years we've heard him cover such sensitive topics like addiction, abusive relationships, and violence, but believe it or not Em does have a softer side-- as a dad!
It's a little weird to think about the obscene rapper being somebody's father, isn't it? Now that she's a grown woman of her own: who is Eminem's daughter Hailie Jade?
6 Facts About Eminem's Daughter, Hailie Jade
Hard to believe The Real Slim Shady is a dad! Now that his daughter is a grown woman of her own, who is Hailie Jade?
After such a tumultuous upbringing between her feuding parents, it's nice to see what a wonderful and smart woman Hailie has grown to be. It's clear her famous father is proud of her; in a recent interview with boxer Mike Tyson, Em said,
...when I think about my accomplishments, like, that's probably the thing that I'm the most proud of, you know, is that — is being able to raise kids

 
10 Binge Worthy Movies Or TV Shows Filmed In Michigan
Movies and TV shows filmed in Michigan worth binge watching