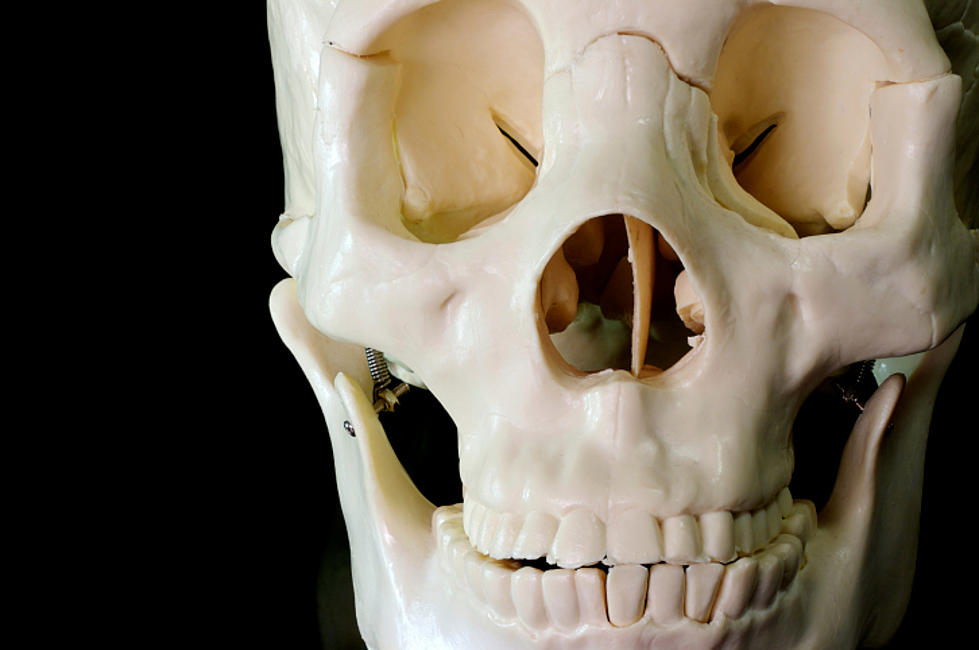 Eleven Unique Sites and Oddities to See in the Great Lakes State
Eric Cote
Forget the everyday things in Michigan and check out some of these weird ones.
Michigan is definitely home to an insane amount of things to do and see. The Mitten's great outdoors provide us with endless opportunities like camping, hunting, hiking, fishing, and so much more. However, when you dig deeper, you'll find a bunch of weird things to check out too.
The list below is filled with eleven different unique things and places that you can only find in Michigan. If you're the adventurous type, you might find some things listed here that you will want to add to your bucket list.
Get out and explore. Some of the best advice I have ever been given is "do strange things with weird people," and this list can help you do that.
Number 1: Skull Cave - Mackinac Island
Skull Cave is where many believe that Alexander Henry, an English fur trader, used as a hideout during Pontiac's Rebellion in 1763. The small shallow cave is on Rifle Range Road and is now part of the Mackinac Island state park.
Number 2: Thomas Edison's Last Breath - Henry Ford Museum
There isn't much to actually "see" on this one other than a test tube that contains the dying breath of Thomas Edison. As the story goes, Henry Ford was very close to Thomas Edison for over 30 years and wanted to remember his hero in a strange way. Ford asked Edison's son to bottle his father's last breath so he can have it as a keepsake. The test tube containing the final breath of Edison is now on display at the Henry Ford Museum.
Number 3: Prehistoric Forest Amusement Park - Onsted, MI
This roadside attraction was built in 1963 just off of US-12 in Onsted, Michigan. The Prehistoric Forest Amusement Park was filled with life-sized fiberglass dinosaurs, an active man-made volcano, Safari Train, and the 400-foot tall Jungle Rapids Water Slide. This park closed in 2002 and is now another abandoned roadside attraction. As of June 2019, the landowner stated that there are plans to fix up the park and reopen it to the public. The park is on private land so if you plan to visit, be sure to get the proper permission from the landowner.
Number 4: Thunder Bay National Marine Sanctuary - Lake Huron
For the aquatically adventurous, the Thunder Bay National Marine Sanctuary is home to around 100 protected and historic shipwrecks in Lake Huron. Scuba divers, snorkelers, and paddlers can explore these historic shipwrecks as access to sanctuary shipwrecks is not restricted.
Number 5: St. Ignace Mystery Spot - St. Ignace, MI
Millions have already visited the St. Ignace Mystery Spot which is said to give you strange physical sensations and optical contradictions. The Mystery Spot is a great place to take the family for a day full of weird experiences as well as ziplines, mini-golf, and more.
Number 6: The World's Largest Cherry Pie Pan - Traverse City, MI
Located in Traverse City, a.k.a. "The Cherry Capital of the World," guests can see the World's Largest Cherry Pie Pan. On July 25th, 1987, the crew at Chef Pierre Bakeries made a cherry pie that weighed in at 28,350 pounds and was 17 feet and 6 inches in diameter. The pie pan used to make that pie was made by Jacklin Steel Supply Company in Traverse City and is proudly on display at 3425 Cass Road in Traverse City.
Number 7: Kitch-iti-kipi Freshwater Spring - Manistique, MI
Next time you are traveling through the Upper Peninsula you can check out one of Michigan's natural attractions with Kitch-it-kipi, which is also known as The Big Spring. The spring itself is 200 feet across and 40 feet deep. This is Michigan's largest freshwater spring pumping over 10,000 gallons of 45 degrees Fahrenheit water every minute from fissures in the limestone below.
Number 8: American Museum of Magic - Marshall, MI
The American Museum of Magic boasts the largest collection of magic artifacts on display anywhere in the United States and has been described as "The Smithsonian of American Magic." The American Museum of Magic is located on East Michigan Avenue in Marshall.
Number 9: The Absolutely Ridiculous Burger - Southgate, MI
Gather up all of your friends, and their friends, and anyone near you if you plan to take on the $10,000 Absolutely Ridiculous Burger from Mallie's Sports Grill & Bar. This insane burger holds the Guinness World Record for Largest Commercially Available Burger. It weighs 1,800 pounds and is covered with 15 pounds of lettuce, 30 pounds of tomatoes, 30 pounds of bacon, and 36 pounds of cheese. Mallie's also offers smaller versions of the Absolutely Ridiculous Burger which weigh in at 25 lbs, 50 lbs, and 100 lbs. If burgers aren't your thing, don't worry, Mallie's is also home to giant two-pound tacos. 
Number 10: Little Traverse Bay Underwater Crucifix - Petoskey, MI
Another item on the list for the water lovers. Around 800 feet off the shore in Petoskey divers can find an Italian white marble crucifix which is 11 feet tall with a five foot five inch figure of Jesus Christ. Visitors can also view the crucifix during the winter. When conditions are right, a viewing hole is cut in the ice and spectators can check it out from a viewing tent.
Number 11: Michigan Space and Science Center - Detroit, MI
If the kids are into science and space, be sure to plan a trip to the Michigan Space and Science Center in Detroit. The center offers live stage shows, an IMAX Dome, a 4D theater, planetarium, 8,700 square foot special exhibit hall, and over 200 hands-on exhibits.
MORE: Take a Look at These Abandoned Amusement Park Rides
UP NEXT: 25 Best Burger Joints in Michigan
MORE TO EXPLORE: Michigan Restaurants Featured On The Food Network