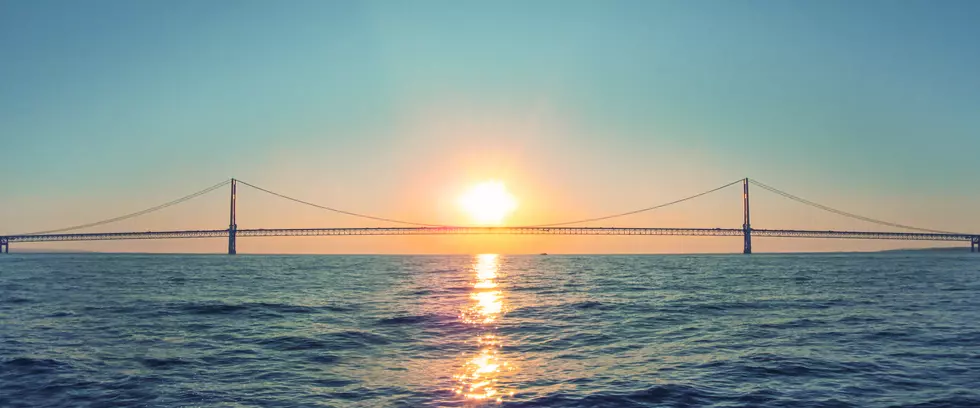 Early Details on Mackinac Bridge Walk
Getty Images/iStockphoto
If you are walking or getting ready to walk on the Mackinac Bridge this year at the annual event, new details have come out. According to WILX, details came out today about where it will start and as well transportation.
First, the Mackinac Bridge Authorities says that the Bridge Walk will start from both the St. Ignace and Mackinaw City side. So if you want to start on the U.P or the Lower Peninsula side you can do that, and this was also available last year too. This will allow for walkers to walk the full length of the bridge back and forth or walk 2.5 miles and walk back to their starting point.
The reason for the starting points being at both ends of the bridge will also help with transportation. In past years people could walk one way and get a bus back the other way, but since the Bridge Walk opened up both starting points, this has become a better option and safer as cars, trucks and buses won't be on the bridge at the time of the walk.