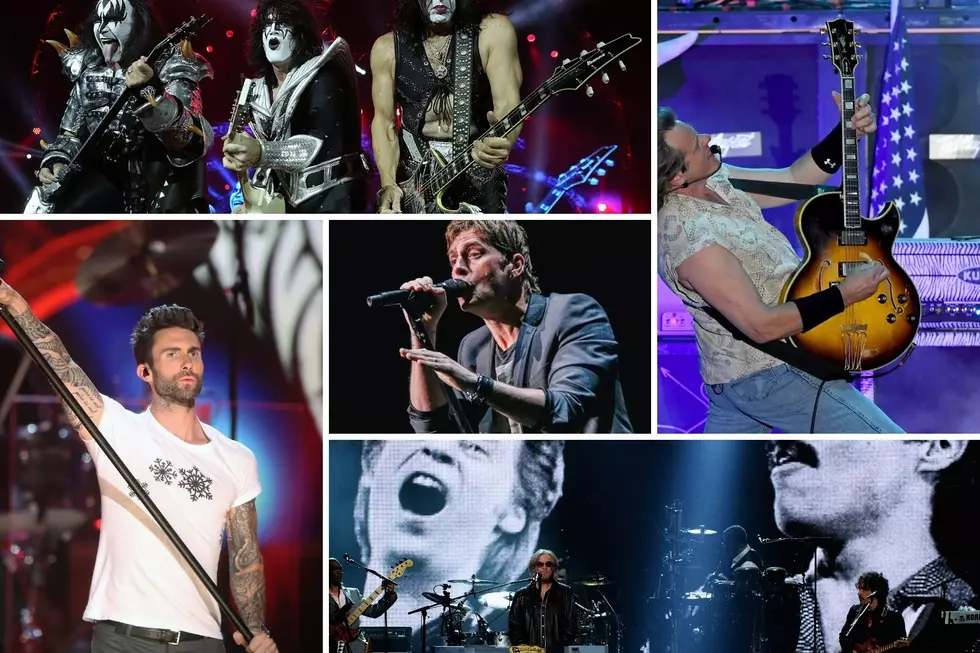 20 Shows Rescheduled for 2021 at DTE Energy Music Theater
Getty Images
Tickets are on sale now for a diverse lineup at DTE in 2021 that includes Kiss, Kidz Bop, Chicago, Maroon 5, Megadeth, Matchbox 20, Ted Nugent and more.

I'm not sure I'd get too excited just yet, but it is encouraging to see tickets on sale for concerts at large venues again. 313 Presents, the group that promotes concerts and shows at Detroit sites including Little Caesar's Arena, DTE Energy Music Theatre, Fox Theatre, Comerica Park, Meadow Brook and Michigan Lottery Amphitheatres and the Sound Board at MotorCity Casino, has tickets on sale now for four months of outdoor Summer shows from June 12 to September 12 at the former Pine Knob Music Theatre.
As with each year, the lineup represents a variety of musical styles and genres from James Taylor to Disturbed, Ted Nugent to Kidz Bop. The 90s seem to be making a comeback as Matchbox Twenty, Alanis Morissette and the Black Crowes have tours booked and "The Last Summer on Earth Tour" (I'm guessing they had picked the name long ago) has Barenaked Ladies, Gin Blossoms and Toad the Wet Sprocket.
So, cross your fingers and hope that we can finally safely get together, in person next Summer and instead of virtual shows and shaky YouTube videos where you can hear the audience better than the musicians, we may actually experience a live band on stage. If we've learned anything in 2020, we know that everything is subject to change. All we know at this point is that there are no guarantees.
Enter your number to get our free mobile app
DTE Summer 2021 Lineup