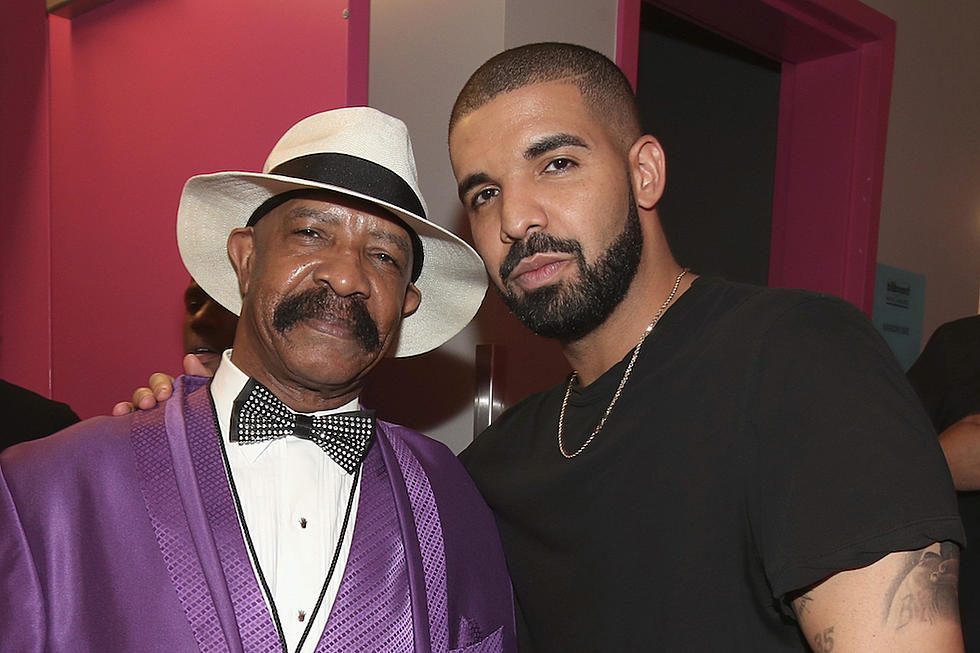 Drake Responds to His Dad's Claims That He Wrote Absentee Father Lyrics to Sell Records: "Every Bar I Ever Spit Is the Truth"
Chris Polk, Getty Images
On Tuesday afternoon (Oct. 8), the Toronto rapper used his Instagram account to address his father's claims. In an IG story, Drake says he never embellished or misrepresented his relationship with his father.
"Woke up today so hurt man," began Drake, who toured Europe earlier this year. "My father will say anything to anyone that's willing to listen to him. It's sad when family gets like this but what can we really do that's the people we are stuck with...every bar I ever spit was the truth and the truth is hard for some people to accept."
Drake's IG story comes in response to Graham's Oct. 4 interview on Nick Cannon's Power 106 radio show, Nick Cannon Mornings. In it, Cannon alludes to Drizzy's purportedly once-strained relationship with Graham. Drake's father was quick to dismiss that idea.
"I had a conversation with Drake about that," Graham began. "I have always been with Drake. I talked to him if not every day, every other day and we really got into a deep conversation about that, 'I said Drake, why are you saying all this different stuff about me man like this is not cool'. He goes 'Dad it sells records,' and I said 'Okay well cool.'"
See what Drake's dad has to say as well Drake's response below.
See the 25 Longest-Charting Hip-Hop Albums in Billboard 200 History