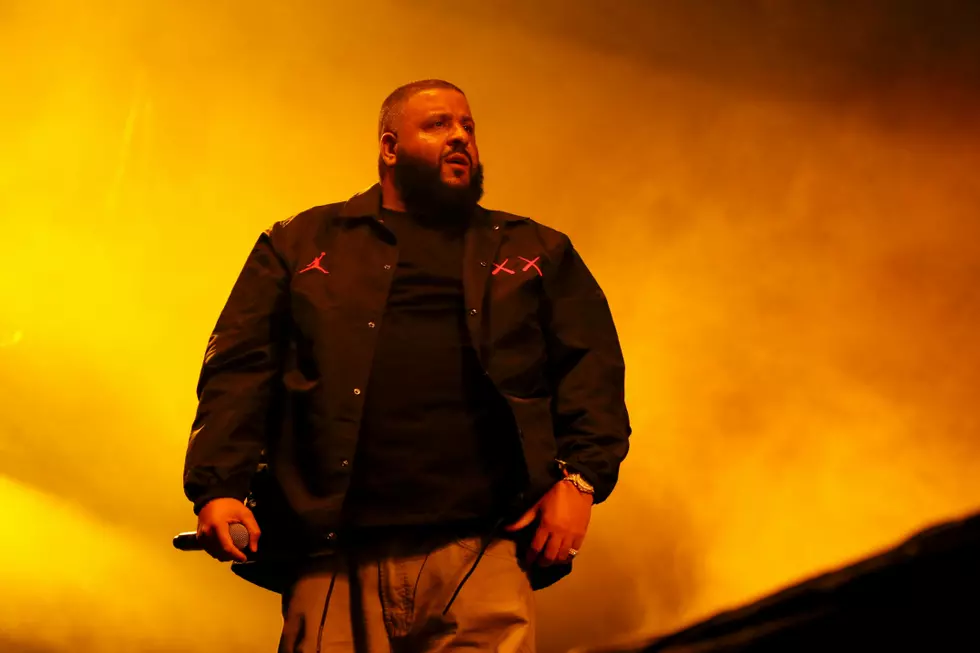 DJ Khaled to Perform at 2018 Grammy Awards
Christopher Polk, Getty Images
Khaled will be taking the stage at the star-studded awards show to perform alongside Rihanna and Bryson Tiller in what should be an epic live rendering of their platinum hit, "Wild Thoughts." Should be pretty fire.
If by some chance you hadn't heard "Wild Thoughts," here's a rundown. The track features what sounds like an updated, faster-paced version of Carlos Santana's 1999 single, "Maria Maria." Rihanna holds down the hook on the track, while she and Tiller both have verses. Khaled, of course, throws in his signature array of catchphrases.
While Khaled's been a star for what feels like forever now, his profile has gotten a noticeable boost over the last two years. Speaking with XXL for the 2017 spring issue, he explained what he thought led to his sudden rise.
"Well, I'm not a secret no more," Khaled began at the time. "The reason why my personality is spreading through the mainstream is that I'm not a secret no more. If you interview a bunch of artists that I've worked with, they'll tell you why they love Khaled. Besides him making great music, he just brings certain energy and I think the world is seeing that. That's what happens when, I guess, you know, you consider yourself going mainstream. It's just more audience, more fans and more love, you know what I'm saying?
See New Music Releases for January 2018