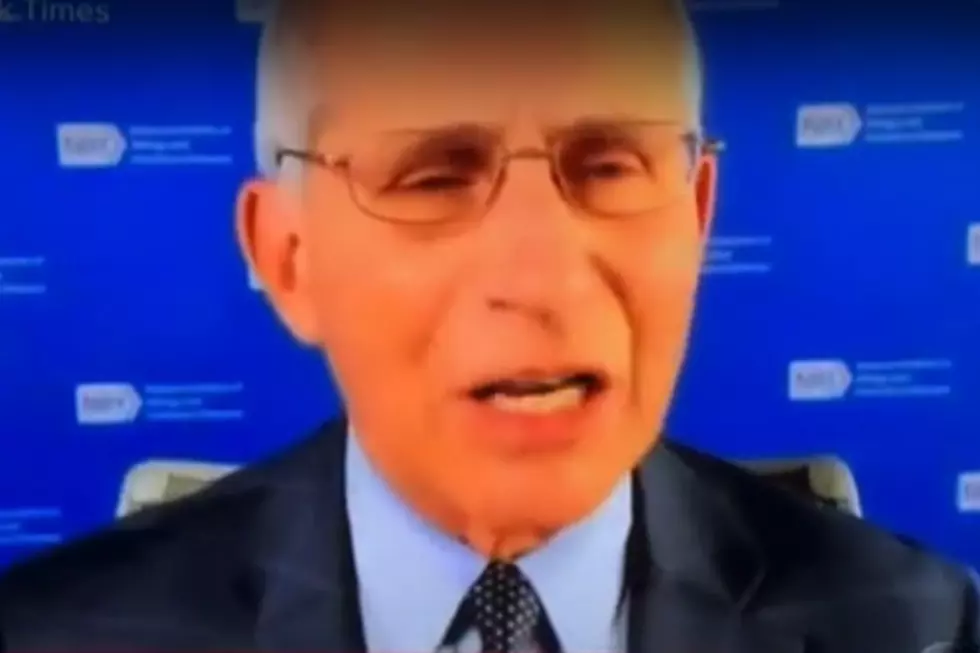 Did Dr. Anthony Fauci Fart On National TV? [VIDEO]
ABC News World News Tonight
Enter your number to get our free mobile app
Will I get the coronavirus vaccine? Oh hell yes, especially now that Dr. Fauci farted on TV while encouraging me to do so.
The good news is that 58% of Americans say they're willing to get a vaccine against coronavirus, up from 50% just two months ago. The bad news is, Dr. Anthony Fauci says we need to get at least 75% of the population vaccinated in order to take control of the pandemic.
But did Dr. Fauci pass gas while he was delivering that news?
Take a look at the video below, as the nation's top doc spoke to ABC News correspondent Tom Llamas.
"What I would like to see is the overwhelming majority of people get vaccinated so we could essentially really crush this [flatulence] outbreak."
Not surprisingly, my son and I had to rewind ABC's 'World News Tonight with David Muir' a couple of times in order to hear it again. We got a good laugh while my wife rolled her eyes at us. Go figure. Farts are just funnier to men.
(This occurred at about nine minutes into the broadcast on November 18, 2020. We watch it locally on WJRT TV-12 which is the Eastern time zone, so we have no idea if maybe the piece was re-edited before airing on the west coast.)
TOP 10: The best holiday TV specials of all time, ranked