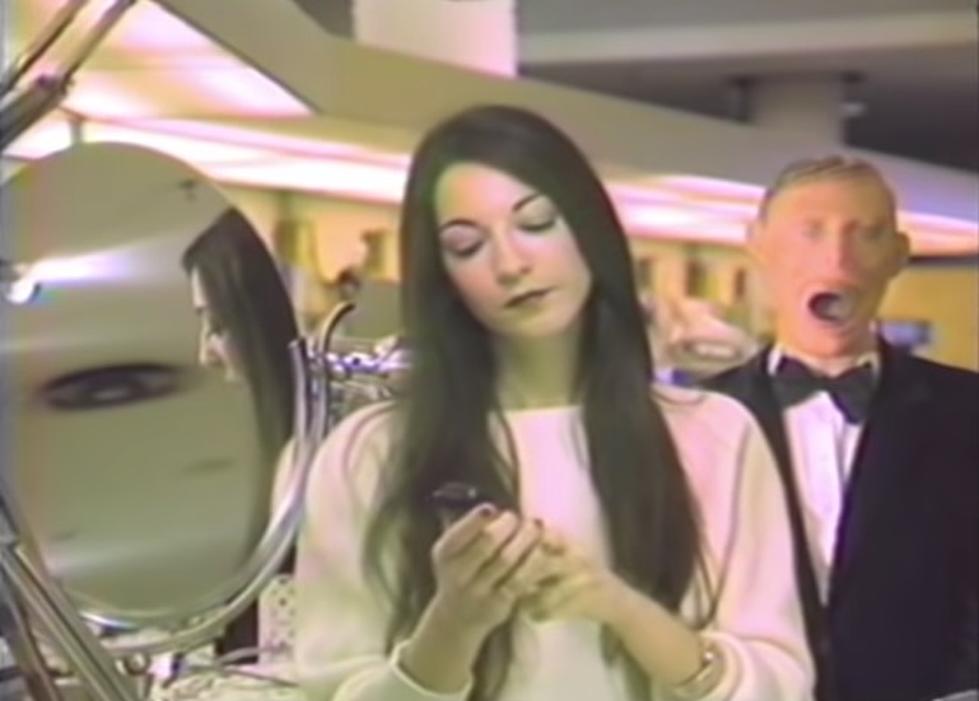 Did A Short Musical, 'Possibly In Michigan', Inspire A TikTok Trend?
Possibly In Michigan via YouTube
Short movies made on a budget are rarely good. And this is no exception. But a song from this creepy short movie became a TIkTok sensation.
Have you ever seen a TikTok video where bad things are about to happen and a song which features a woman singing, 'Oh No, Oh No, Oh No No No No' plays in the background? That song has Michigan roots. Kind of.
The Film Was Probably Not Filmed Here
The director of the short (12 minutes) film is artist Cecelia Condit, who was an art professor at the University of Wisconsin-Milwaukee, and received was produced partially from a grant from the Ohio Arts Council.
The film was released in 1983, where it gained notoriety for its subversive nature. The film, which has its own Wikipedia page, was railed on by the conservative press at the time for being 'gay, anti-family, and anti-men.'
It's A Strange Horror/Musical With A David Lynch Art House Feel
It's an art house short film, which means it is more than a little erratic and made on a shoestring budget. It involves two women in a shopping mall, trying to shake the cannibalistic stalking of 'Arthur', a man whose mouth permanently open a la the main figure in Edvard Munch's famous painting 'The Scream'.
When Arthur follows the girls home, they turn the tables on him and become the aggressors. Condit described the film as a revenge horror film:
"two young women who are stalked through a shopping mall by a cannibal named Arthur. He follows them home, and here the victims become the aggressors. It is a story of friendship, courage, frailty and fears that will not go away".
The Movie Became A Viral Hit In 2015 When Scenes Were Posted To Reddit
The long lost short film never really made an impact, but it received a rebirth thanks to the internet when the film popped up on a Reddit feed six years ago, which exposed it to twenty-somethings who seemed freaked out by the strange film.
An article in Frieze, an arts website, highlighted young people's reaction to the film:
The thread it started ended up on the front page of Reddit, with 4000 upvotes and 868 comments including observations like, 'I watched this entire film in my video art class. It was the most disturbing thing I've ever seen. At first it was funny in a weird way, but then it was really off-putting.'

 

Possibly In Michigan sparked a conversation about what kind of creepiness gets attention: user spider_cereal said, 'I do not understand why this is not getting more up votes. It is probably because it is a video and they don't do well on r/creepy. Truely (sic)creepy in my opinion.'
Did It Inspire A TikTok Trend?
The movie received new life in viral lore thanks to a scene where one woman sings 'Oh No No No' to the other. TikTok users quickly swiped the scene from the musical, and it was used to soundtrack videos where teen girls mouthed the words to each other.
According to Frieze:
a short video taken off the social media app TikTok of two teenage girls miming a song from the second minute of Possibly in Michigan. In the scene, the work's two protagonists, Sharon and Janice, are trying out perfumes in a mall, and singsong-talk: 'this one here smells great / which one? / smells like mother's crazy sister Kate / oh you think so? / it smells so good she couldn't have been so crazy, I don't think so / oh, you don't think so? Well, she put her poodle one time in a microwave oven / to eat it? / oh, no no no no no no silly, to dry it. But it exploded, and they were both found dead.'
So here's the whole movie, 'Possibly In Michigan', the song 'Oh No No No' is at 1:45. Good luck getting through the whole thing.
Later, another song clip, this one by Capone, and inspired by a line from the Shangri-Las which contained an 'Oh No No No' line popped up and has been heard on TikTok ever since. While there is no admitted link between the movie and the song, it's not a push to say the first clip made the second one possible.
10 Biggest Southwest Michigan TikTok Creators
These are the TikTok creators in Southwest Michigan ranked by followers. Updated 4/18/2022