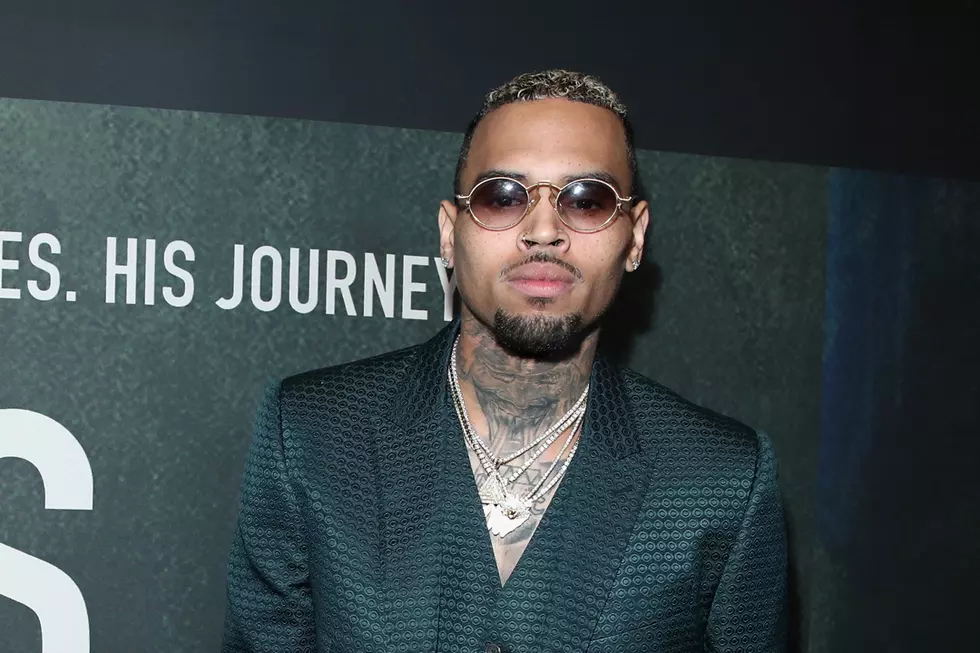 Chris Brown's Alleged Rape Victim Describes Incident in Paris
Jonathan Leibson, Getty Images
The woman who claims Chris Brown raped her while in Paris last week has reportedly given a detailed account of the attack to a media publication.
On Tuesday (Jan. 22), TMZ reports that Closer magazine posted an article claiming to have interviewed the alleged victim. The accuser, under the alias Karima, told the publication that she met Brown at the Mandarin Oriental hotel in Paris on Jan. 15 at 10:30 p.m. and then went to a nightclub together.
The 24-year-old model told Closer that she and Brown, along with his team, left the club at 4 a.m. and they convinced her to return to the hotel with them despite her declaration that she was tired.
Once she was in Brown's suite, Karima alleges that the singer followed her into the bathroom, grabbed her by the right arm and pulled her into a dressing room where Brown allegedly raped her for "25 to 30 minutes."
The victim describes the alleged rape as "brutal and violent." She also claims that Brown's bodyguard and one of the singer's friends "abused" her as well.
Karima went to the police two days after the incident happened but initially was scared to do so. Ultimately, she decided to report Brown so that he doesn't "do the same things to other girls."
Meanwhile, a source close to Brown told TMZ that the singer was never alone with the alleged victim and that his girlfriend, Ammika Harris, was in the hotel room at the time. In addition, there were 20 people in the room "hanging out" and listening to Brown's music via his iPhone.
Attorneys for Chris Brown had no comment on the matter. The singer has since been released from police custody.
See 20 Rappers Who Released Projects From Jail