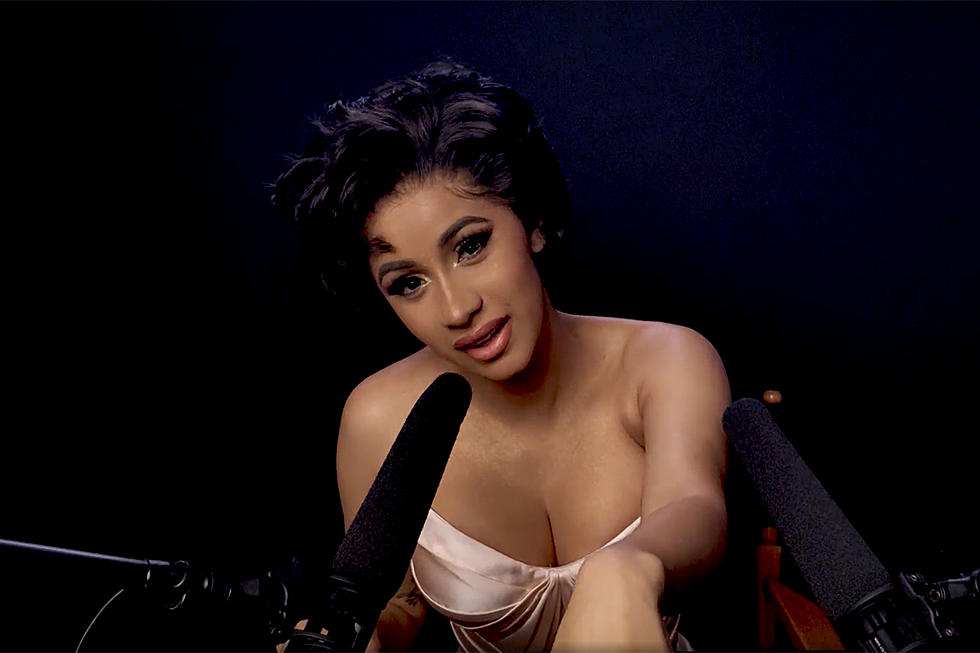 Watch Cardi B Whisper Her Way Through an ASMR Session
W Magazine
Over the last year, Cardi B has been everywhere and seemingly done everything. The next stop of the Bardi show took the acclaimed Bronx artist to an ASMR session with the folks at W Magazine for a video released earlier today (Oct. 22).
Before we get into Cardi, though, a bit on ASMR. It stands for Autonomous Sensory Meridian Response, and it describes the tingling sensation people feel when they hear certain softer tones—like whispers. People take part in ASMR sessions to get relaxed, or even help them get to sleep. For this ASMR session/interview, Bardi handles the whispering.
Holding things down for 15 minutes, Bardi shares little anecdotes from the making of Invasion of Privacy and more as she speaks gently into a couple of microphones. "My husband thinks it's very strange and weird that I watch ASMR every single day before I go to bed," Cardi says before admitting that ASMR gives her a tingling sensation.
Elsewhere in the video, Cardi describes the thoughts that crossed her mind when she dropped off her breakout single "Bodak Yellow" last year.
"When 'Bodak Yellow' dropped I was wondering if this was going to be my first hit. And it was. It changed my life forever. But I was also scared because the song was so big, I didn't know the next record would follow-up. I didn't want to be a one-hit wonder."
Peep Bardi's ASMR session for yourself below.
See Cardi B's Different Looks in 2018