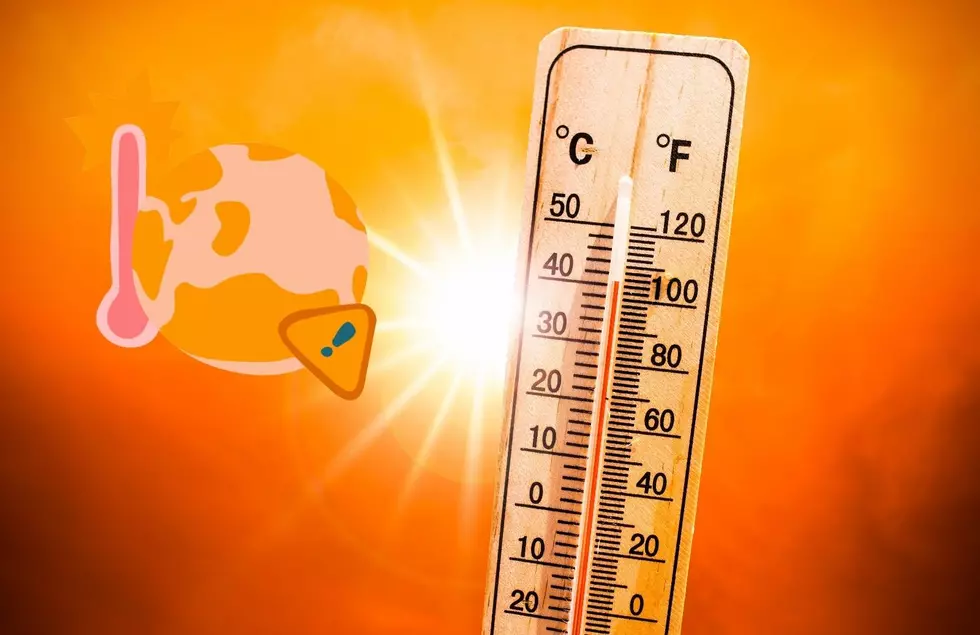 "Can I Make A Block Of Ice At Home?" And 5 Other Things You're Probably Googling With Michigan's Heat Wave
Canva
A massive heatwave is expected to hit Michigan right in the face this week, and while we are used to warmer summers, these temperatures can still cause some real problems for people around West Michigan.
So if you find yourself turning to google to see what your options are for keeping cool, I've already done some of the homework for questions you may be asking this week.
1. Should I turn my A/C off during the day, or does that waste more energy?
There is a weird myth stating that if you turn your A/C off during the day, you'll end up spending more on energy costs just to re-cool your home. If you believe that - stop it!
Turning your A/C down or entirely off when you're gone for long periods of time during the day will actually help you save money. This summer, DTE is even offering credits to households to agree to use less energy during the hours of 2-6 pm. However, if you do this you may have to wait for your home to get cool again unless you have a wi-fi thermostat that you can adjust before returning home.
2. Can I make a block of ice in my freezer?
It may be tempting to give up some of your food space in your freezer to make a block of ice to keep you or your things cool during the summer. If you want to do this, you can, it will just take some planning ahead.
You can't just pour a ton of water into a container and expect it to freeze properly. You run the chance of it expanding in a way that isn't helpful, and possibly breaking your container. Instead, they say If you need to make a block in a hurry, fill your container with ice cubes, then pour water over it — again, a little at a time. Each layer will freeze in 30 minutes, if you time it well you'll have a block in about 6 hours.
3. What temperature is Lake Michigan right now?
On today's date (Tuesday, June 14th, 2022) the water temperature of Lake Michigan in Grand Haven is 60 degrees, which is perfect to help you cool off if you're spending time in the sun.
Water temperatures will continue to rise throughout the summer, and by August on average we should see water at about 77 degrees F. So while the water is a little cooler, it's only going to feel better compared to the 90-degree temperatures we're seeing today.
4. How do I recharge the A/C in my car?
Has your air conditioning in your car given up? Don't panic! it may not cost you a ton of money and a trip to the mechanic. There are options to check it yourself, just make sure you're careful because Freon is very dangerous.
Here's a video to help you check yourself:
5. How long can my dog be outside in 90-degree weather?
Not very! Your dog can spend several hours outside when the weather is between 70-89 degrees, but at 90 degrees, vets recommend they spend no longer than 10-15 minutes outside at a time.
Here's a great way to think about how your dog is feeling- you know how you don't want to walk on asphalt in your bare feet when it's hot outside? Your dog has the same problem with the pads of their paws when the sun heats up the sidewalk.
If you do need to walk, make sure you take water for your pup and make lots of stops in the shade along your way.
6. Does cracking the windows on your car keep it cool?
Absolutely- any sort of airflow in and out of your vehicle can be helpful. But, you don't want to open your window too wide or you may be missing some things (or your car!) when you arrive back.
If you're not sure how far is too far to crack your window- check to be sure that you can't fit your arm through the crack in your window. You don't need the full window to cool your car off- even a small crack will promote ventilation and help to keep your car cooler.
Good luck keeping cool this week West Michigan, it may take some creativity and patience, but you now have everything you need to know to battle this heat wave.
Michigan Movie Theater for Squirrels