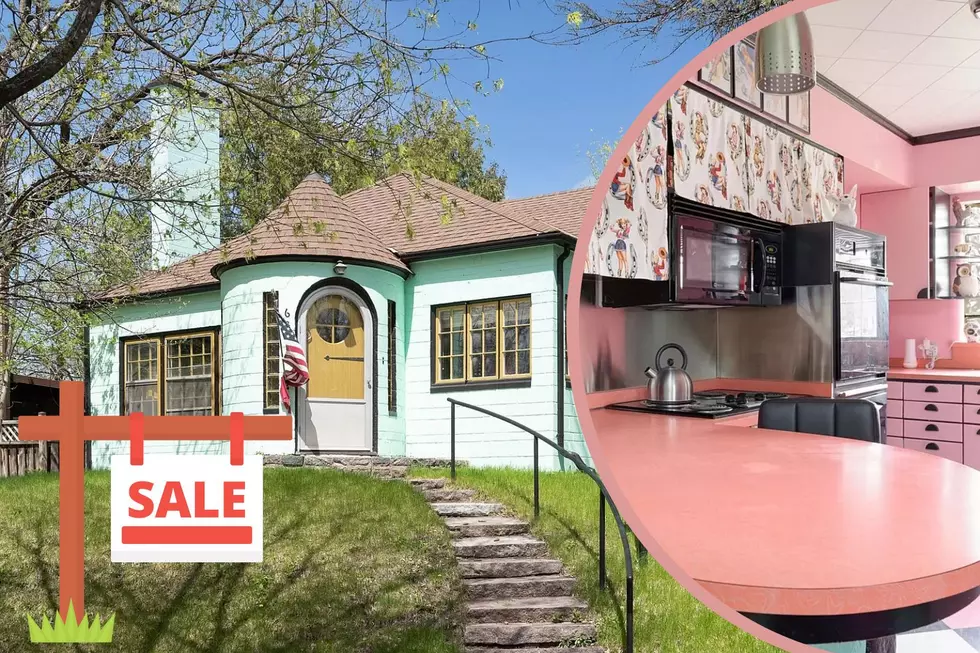 Midwest Home For Sale Looks Like a Scoop of Rainbow Sherbet
Photo courtesy of Delilah D Langer Edina Realty, Inc.
So here's the thing, I'm not in the market to buy a house at the moment. In fact, I only just recently became a first-time home-buyer, myself. And that's not to sit here and toot my own horn, it's just a clarifying statement to make it clear that I have no business scrolling through Zillow and Realtor listings looking at homes I'm never going to buy. However, that doesn't stop me.
I don't know what it is about looking at house listings and getting to peek inside those homes, but it really satisfies my curiosity. And in the end, you get to benefit, because when I find wacky and interesting house listings, I bring them here for you to look at too. Like this Midwest gem.
Welcome to 630 Riverside Drive in Saint Cloud, Minnesota. Or, what I've affectionately dubbed the rainbow sherbet house.
Wild Homes For Sale
This 3-bedroom, 2-bathroom house is listed for $250,000, and it truly looks like a bright scoop of rainbow sherbet. The combination of a minty exterior and pink interior really makes this house pop. I'm not kidding...pink interior, including what could be, Barbie's dream kitchen. Not to mention the very unique architecture with all its curved edges.
If you're into this very 1940s esthetic, this bungalow is an absolute dream. Some other cool things to mention are that it has a fireplace, an attached garage, is made entirely out of cinderblock, and sits along the Mississippi River.
Take a step back in time and check out this one-of-a-kind house in the gallery below.
Midwest Home For Sale Looks Like a Scoop of Rainbow Sherbet
This rainbow sherbet house is located in St. Cloud Minnesota. So much of this 1940s home is from its original design, including the colorful, mid-century interior. If you love color, this house could be the perfect home for you.
Carson City, Michigan Bowling Alley For Sale
Scrolling through property listings, it's always so neat when you come across a listing that is particularly interesting. Enter, this property for sale in Carson City, Michigan. At first, I thought it was available to live in, like as a personal residence. Sadly, it is not. However, it is a neat business opportunity, and the chance to own a really cool piece of Michigan history. Check out the photos below and just imagine yourself bowling a perfect 300 game in your new bowling alley.
20 Unique Northern Michigan Airbnbs Perfect for a Getaway
If you're in need of a little rest and relaxation, look no further than the great state of Michigan! Northern Michigan is the perfect place for a vacation. Check out these 20 stunning & unique Airbnbs and start packing your bags for a getaway.