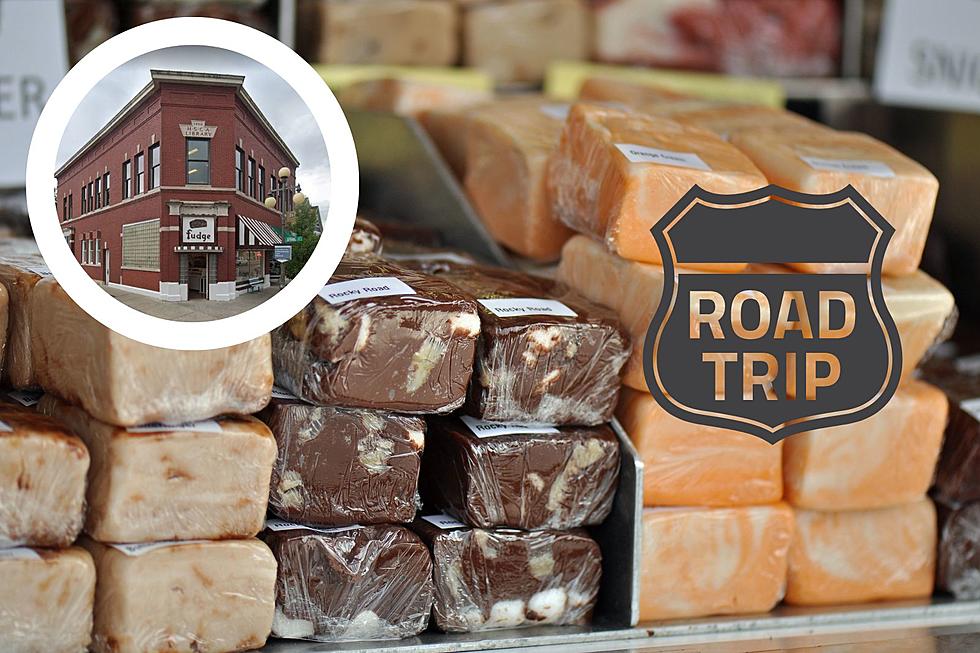 What Are the Best Fudge Shops Up North in Michigan?
Credit: Google Street View, Canva
Few things in life deserve their own, dedicated road trip. Delicious Michigan fudge shops (or "shoppes" if you're fancy) should be an annual voyage everyone makes.
Don't Miss: Popular Michigan Clothing Company to Outfit the Weather Channel
Where are the best fudge shops in Michigan?
You could argue fudge is like pizza... even the "just okay" stuff isn't bad, but some is fantastic. Here are the three shops people rave about most, in Michigan.
Howse's Fudge - 201 East Main Street Harbor Springs, MI 49740
Not only is Howse's family owned for decades, but third generation owned, too. They'll even ship product to you in the "off season" January to May. You know, when you need a fix and don't want to deal with snowstorms.
While they're not very active on social media -- we're glad this confection creation was shared to prove they're more than just fudge.
Frankenmuth Fudge Kitchen - 606 South Main Street, Frankenmuth, MI 48734
Here's proof that Michigan's Little Bavaria is about more than Christmas and Chicken Dinners. Since 1964 they've been serving up homemade fudge for touristy types and locals alike.
Turtle fudge is especially popular. Look at the way they prepare it. Yum.
Ryba's Fudge Shop & Corner Store - 7314 Main St, Mackinac Island, MI 49757
Often referred to as the best in Michigan, Mackinac Island visitors are fans of Ryba's. The number of flavors they have seems endless. From traditional chocolate to peanut butter, German Chocolate, Rocky Road, Strawberry Pecan and even pumpkin.
If you can't make it to the island because of winter, no worries. They'll ship.
Treat yourself this summer. Plan a road trip to one, or all three of these legendary Michigan fudge shops. Remember, calories don't count on vacation. So, I've heard.
Look Inside Frankenmuth's Bavarian Inn's Rentable Estate
Welcome, or should we say Wiklum, to ResidenZ at Bavarian Inn in Frankenmuth. Although the Bavarian Inn Lodge has been a popular spot for years to stay while visiting "Michigan's Little Bavaria", the latest addition is perfect for large groups and family reunions. The ResidenZ offers 5 bedrooms that sleep up to 14 guests with an additional sofa sleeper for a total count of 16. In addition, there are 5 full bathrooms (two with a jacuzzi tub). The best part is that it's located just across the covered bridge to downtown Frankenmuth right next to Frankenmuth River Place Shops and the Bavarian Inn Lodge. Take a look inside the cutest VRBO rental to his the market in Michigan.
14 Things to Do on a Road Trip from Paradise to Hell in Michigan
If you're going to take a road trip, why not make it a trip to Hell from Paradise. When you make that trip in Michigan, here are 14 things to do along the way.
The Caves & Rock Formations of Mackinac Island