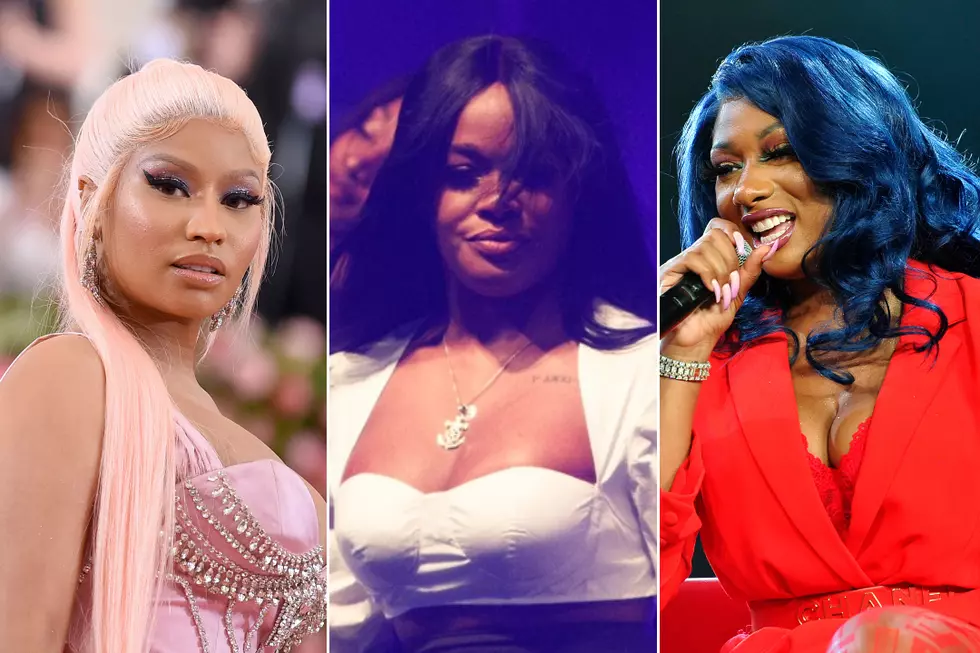 Azealia Banks Calls Nicki Minaj Evil, Accuses Rapper of Getting Megan Thee Stallion Drunk to Make Her Look Wild on Instagram
Jamie McCarthy / Burak Cingi / John Sciulli , Getty Images (3)
Last weekend (Aug. 10), Banks felt the need to call BS on Nicki Minaj's newly established friendship with 2019 XXL Freshman Megan Thee Stallion. The Fantasea rapper hit up her Instagram Story to speak on Nicki and Megan's IG love session. Banks posted an image of Nicki and Meg's most recent photo on Instagram onto her story and listed her grievances.
"Nicki so evil she got meg drunk on purpose so she looks wild in the photo/video plus is WILD COKED.... ugh Nicki is so damn fake and evil I cannot :(," Azealia wrote on the top of her IG story.
Banks makes it clear that she has no ill will towards the "Hot Girl Summer" rapper. She simply states that she prays Nicki doesn't try to scam Meg in any way.
"Happy for meg but I really hope nicki doesn't try it with her," Banks writes in another part of her IG story. "The girl has had to push thru past loads of obstacles to get to this level...... I really pray that Nicki is not up to the evil sagittarian shit I highly suspect she is.... ugh, sis is really the worst."
Azealia Banks' post came before Minaj dragged Joe Budden and friends during her recent episode of Queen Radio. On Monday afternoon (Aug. 12), the "Megatron" rapper, who toured through Europe earlier this year, had Budden and his co-hosts Mal and Rory on the show as guests in an attempt to squash the tension between them. During the episode, Nicki brought up Budden's previous accusations about her being on drugs.
"It's okay for you to make me sound crazy and say I'm on drugs, right?" Nicki says at one point during her argument with Budden. "That was okay too, right?"
As of this report, Nicki Minaj has not responded to Banks' post.
See Hip-Hop Fans Name The Most Disrespectful Diss Track of All Time