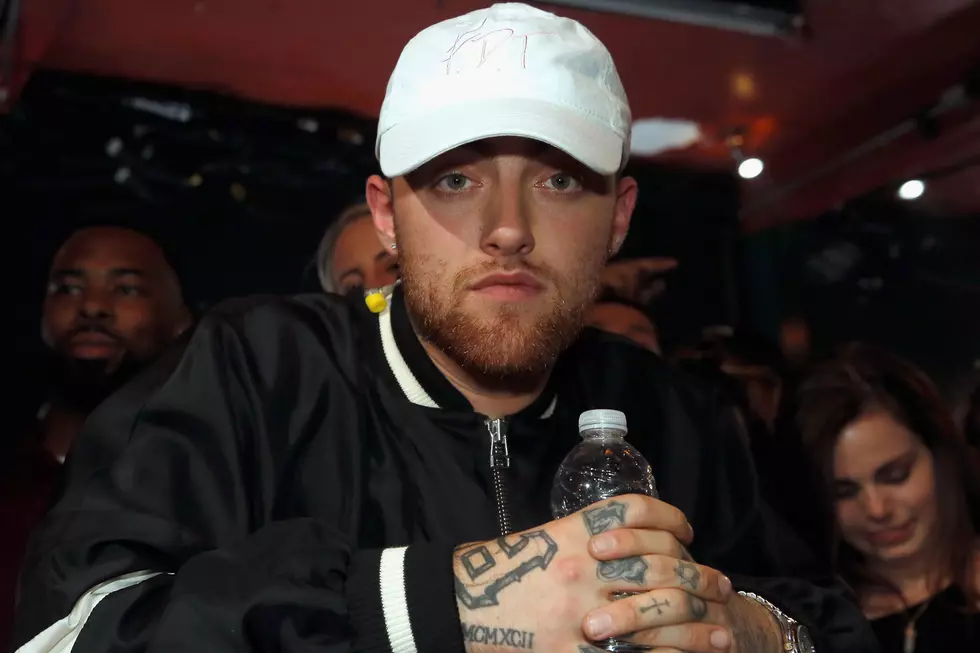 Authorities Think Mac Miller's House Was Cleaned Before Police Investigation
Dale Berman , Getty Images
Police believe that Mac Miller's death was caused by a drug overdose, but they didn't spot any evidence of significant drug use at his home. It's that, according to TMZ, that makes law enforcement believe that the rapper's house was cleaned before police could conduct an investigation into his death.
Law enforcement sources tell the celebrity news outlet that they were only able to locate a small amount of "white powder" after looking through the Los Angeles home of Miller, who died yesterday (Sept. 7). After speaking with witnesses, local authorities believe that the 26-year-old's San Fernando Valley home was swept clean of any evidence of drug use.
Making the situation an even more curious one is the fact that people were at Miller's home on Thursday and Friday, which was the day the rapper died. Authorities were alerted when his friend called 911.
In the day since Miller's tragic death, folks from all over the entertainment world have commented on his legacy. One such person was Tom Corson, who acts as Co-Chairman and COO of Warner Bros. Records, the label Miller was signed to.
"All of us at Warner Bros. Records are deeply shocked and saddened by the tragic news of Mac Miller's untimely passing," reads Corson's statement. "Mac was a hugely gifted and inspiring artist, with a pioneering spirit and sense of humor that touched everyone he met. Mac's death is a devastating loss and cuts short a life of talent and huge potential, where the possibilities felt limitless. We join all of his fans across the globe in extending our thoughts and prayers to his family and friends."
See Photos of Mac Miller's Different Looks Over the Years