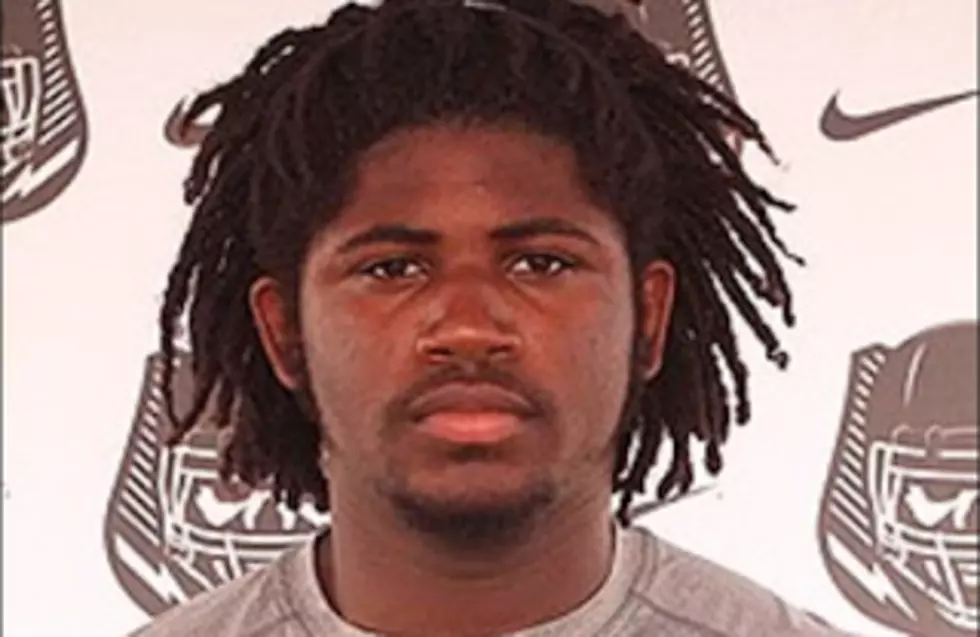 Auston Robertson Arrested After Evading Police For 2 Days
Auston Robertson (Photo courtesy Meridian Township police)
Former Michigan State defensive end Auston Robertson was taken in to police custody on Sunday, two days after being charged for sexual assault.
Unable to locate Robertson in wake of the charges, police asked the public for help in finding the former Spartan lineman. MLive reports that police thought Robertson could be a flight risk:
During a hearing to authorize the warrant, police testified they considered Robertson a flight risk because he left the state and returned home to his hometown of Fort Wayne, Indiana, for four days after the alleged assault took place on April 9.
It's the second time Robertson has been accused of misconduct against a woman. His signing with MSU in 2016 was delayed after he was arrested on a misdemeanor battery charge stemming from his alleged improper touching of a female classmate at Wayne High School in Fort Wayne, Ind.
Robertson ended up signing with the Spartans about three weeks after his arrest in 2016. He completed a diversionary program as part of that case just last month, according to the Detroit Free Press.
Robertson played in seven games as a true freshman for MSU in 2016. The 6-foot-4, 281-pound defensive end recorded three total tackles and forced one fumble.
Third-degree criminal sexual conduct is a felony in Michigan punishable by up to 15 years imprisonment.