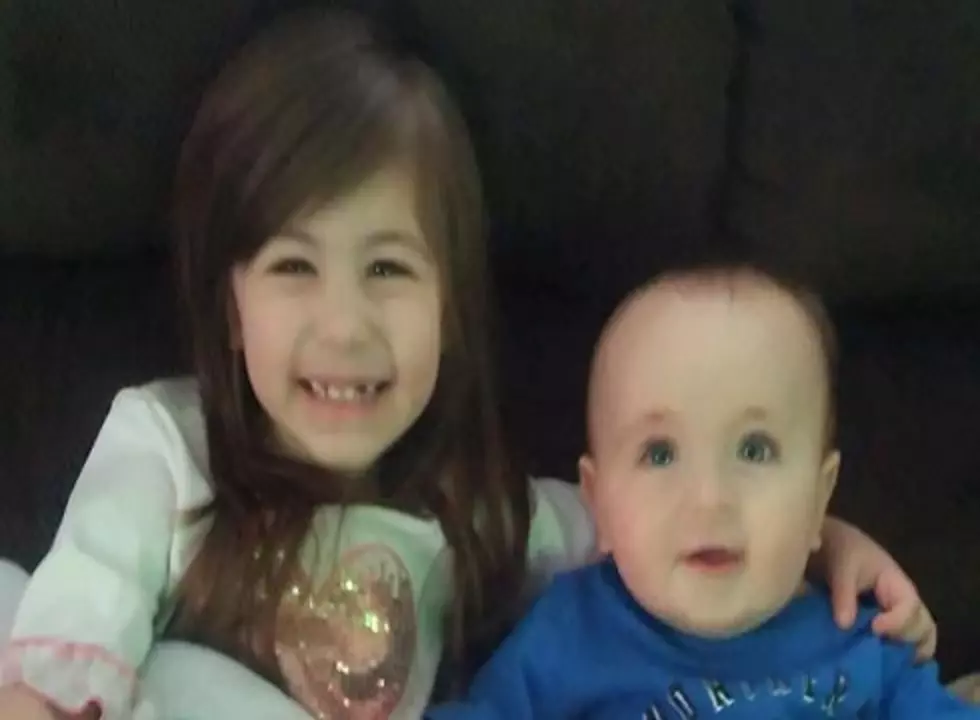 UPDATE: Children Found Safe After Car Theft Near Flint, Authorities Still Looking for Suspect
AMBER ALERT: Ariana and Lincoln Buning. Photo provided by family.
UPDATE: Law enforcement is reporting the car was located at around 9:50am and the children were safe inside the vehicle.  The search continues for the suspect.  Police are reviewing security camera footage from the gas station and other nearby locations as well.
A 2 year old and 9 month old are missing and an Amber Alert has been issued.  The pair were in a dark blue Monte Carlo, model year 2000, that was parked outside a gas station in Burton while their mother ran inside Wednesday morning just before 7am, WNEM-TV reports.
As she was returning to the car, the mother told WNEM-TV that she saw a heavy set black man, 5 feet 10 inches, wearing a red hoodie jump into the car.  She screamed that her children were in the car but he did not stop.  Her phone was found smashed and on the ground a short ways away.
Ariana Buning is 2 years old.  She was wearing a pink coat, purple pants and snow boots.  Lincoln Buning is 9 months old.  He was wearing footie pajamas with trucks on them.
The license plate on the vehicle is DKZ 4121.
Anyone with information is asked to call the Burton Police Department at 810-742-2542 or 911.