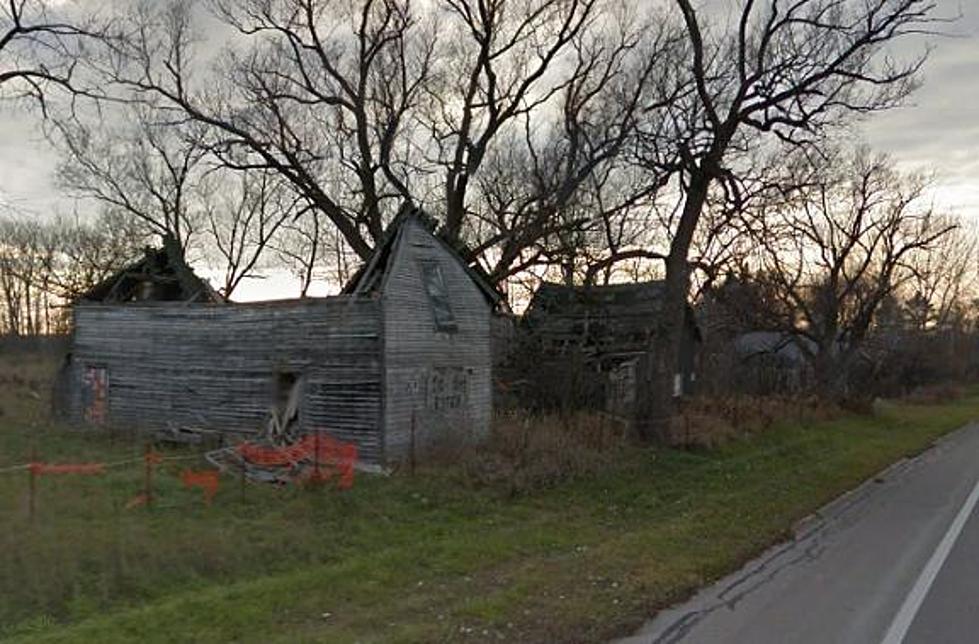 Is This Michigan's Spookiest Ghost Town?
Google Maps
I've been by this small town of Afton a couple of times and I always stop for photo ops. It's such a unique strip of abandoned, deserted structures that looks like it's straight out of the old west...an old ghost town, if you will.
The Cheboygan County burg of Afton still shows up on maps but information on this tucked-away place is usually found by searching for 'Ellis Township.' As of the last census, Afton had just under 600 people living there. According to satellite maps, Afton lies on the border of Ellis & Koehler Townships; old maps show the town in different places.
Not too much is known about this little tucked-away village except that Afton began in 1887 as a lumber camp opened by Patrick O'Connor. It got its first post office in April 1905 and the area was now being referred to as "Ellisville". Fred Bartholomew was the general store keeper, and he was elected as postmaster.
A resident by the name of MacPherson asked for the name of the village to be changed to "Afton" because he thought the nearby river (Pigeon) resembled the Afton River in his homeland of Scotland (as referred to in the 1791 song "Flow Gently Sweet Afton").
and, as most other lumber towns did, dwindled down as the population slowly left the area. It was agreed and the name was changed in 1906.
But the cool thing about this place for the curiosity seekers is the one stretch of M-68 where a row of old abandoned buildings still stand, as a reminder of what the town was once like. This stretch is on the south side of the highway as you head east, after you pass through the populated area. This is a GREAT place to stop for photo opportunities (see the photo gallery below).
As I mentioned above, it seems that very little is known about this old lumber camp town and any other details are welcome...but in the meantime, check out the photos below and you'll see that a part of it actually looks like a ghost TOWN, not just a deserted, dilapidated house standing all by itself.
Take a Michigan roadtrip soon and check out this old strip soon before some bigshot  decides to knock 'em all down for no reason. Afton is located about 6 miles east of Indian River / Burt Lake on M-68 once you get off I-75 at exit 310.
MORE MICHIGAN GHOST TOWNS:
Ghost Town of Ensign
The Ghost Town of Ridge
Michigan Ghost Towns of Henderson & Ralph