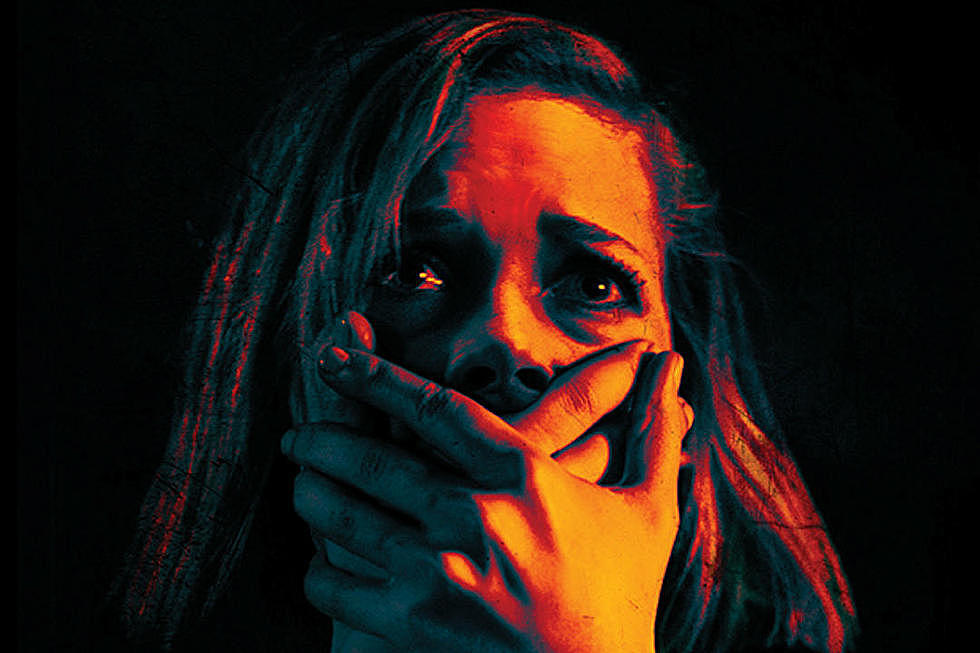 8 Horror Movies Set In Michigan That Are Perfect To Watch For Halloween
Lionsgate
Halloween is less than two weeks away and that means now is the perfect time to start binging those horror movies. And what better way to get spooky than some horror movies set right here in Michigan?
1

The Crow is probably the most well known horror film set in Michigan as well as the most successful. The movie is about a young couple who is murdered by a violent Detroit gang the night before their wedding. On the anniversary of their death, the groom (played by Brandon Lee) rises from the grave as "The Crow" to avenge their deaths. This movie is especially spooky because Brandon Lee was accidentally killed on set while shooting a scene where his character was shot with a revolver. The revolver had a real bullet stuck in the barrel and when a blank round was fired, the bullet was discharged, mortally wounding Brandon Lee.

2

Don't Breathe (2016)

Detroit

Don't Breathe follows three Detroit thieves who think they found the perfect victim in a blind veteran who recently came into some money. The thieves bite off a little more than they can chew once they break into the veteran's home and realize that he isn't the victim that they thought he would be. They now have to fight for their lives to escape the home they broke into or they may never leave.

3

Pitchfork is an indie horror film about a college student who brings his friends back from a New York City school to visit his family farm in rural Michigan. The kids are all set to have a rowdy weekend of partying, but pretty soon after they arrive, the festivities turn dark when a deranged killer starts hunting them down with a pitchfork. The film was shot in Clare, Michigan, so it's pretty safe to assume that the setting for the film would be right around there.

4

It Follows is about an Oakland University student named Jamie who gets cursed and is followed by something otherworldly throughout the film. Jamie learns from her boyfriend that he had been cursed for years and passed it along to her when they had sex. After he reveals this information, he flees and Jamie is stuck trying to figure out how to end the curse on her own. The whole movie takes place in Metro Detroit.

5

Exit 33 (2011)

Rural Michigan

Exit 33 stars Kane Hodder who is best known as Jason Voorhees in the Friday the 13th franchise. The movie is about a gas station owner who accidentally shot his pregnant wife in the eye when he was drunkenly hunting. After the tragedy, he starts to capture women who stop by his gas station and harvest their eyes which he puts into his hunting trophies. All the while, he cultivates a relationship with the ghost of his unborn son. Exit 33 was shot in South Lyon and is set somewhere in rural Michigan.

6

Mr. Jingles (2006)

Metro Detroit

WARNING: VIDEO IS GRAPHIC

Mr. Jingles is the story of a man who was wrongly convicted of a crime and had to serve years in prison for it. When he eventually gets out he is ready to exact revenge on his accusers in the form of a murderous clown. This low budget film was shot in several cities throughout Metro Detroit and takes place in the same area. Even though this movie got really bad reviews, it was rebooted a few years later under the name "Jingles the Clown".

7

The Carrier (1988)

Manchester

The Carrier is a low budget horror film that was shot and set in the small Michigan town of Manchester. It's about a young loner in the town who is attacked by a mysterious creature and infected with an odd disease. The disease causes him to turn inanimate objects into deadly living creatures just by touching them. The town he lives in broke down into chaos amidst the attacks by the inanimate objects and split into rival groups. This movie is very odd, but is perfect for people who love goofy horror flicks.

8

The Demon Lover (1976)

Near Jackson

The Demon Lover is the oldest horror film I could find that was set in Michigan and its low budget 1970s feel is quite apparent. The movie is about a group of teenagers who get involved with a satanic priest and summon a demon. The demon goes on a rampage and kills anyone it can get its hands on. The trailer bills this horror movie as the scariest in a decade.