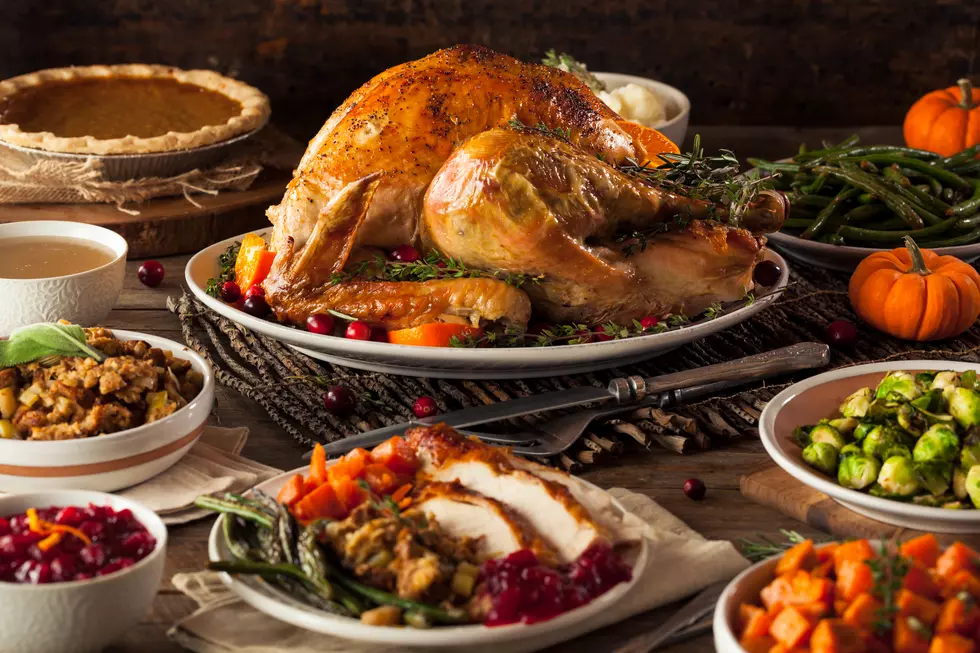 5 Things To Do While Waiting on Thanksgiving Day
bhofack2/ThinkStock
Thanksgiving is coming soon, and while you are waiting for Thanksgiving dinner next Thursday, here are some things to do to pass the time in a useful way. So usually when I celebrate Thanksgiving with my family, we tend to eat at around 5:30PM, meaning that I'm awake for about 7 hours or so waiting to stuff my face. So if you are in the same situation as I am and don't want to sit around watching football, here are some things to that are fun and won't make you feel like you are wasting a whole afternoon waiting to eat.
First, the easiest thing I like to do on Thanksgiving especially around 11 AM or noon is to take a walk. When I visit my parents during the holiday, they live in a neighborhood with a nice park across the street, but if you don't live near a park, you can take a walk around your neighborhood as the sun rises around you. This is fun because you can clear your head on the walk and it's especially good if you have Thanksgiving with a lot relatives and need to get away for a bit; a walk helps. You can also use this to get out of awkward conversations after the Thanksgiving dinner, and walking after the Thanksgiving meal will help you digest it a little better.
Next, if you are looking for other exercises or high energy activities to do, look for a Turkey Trot or race on Thanksgiving. There is usually at least one race or walk happening in your area or near your area. This is also fun to do as you will lose some calories during this before you stuff your face later. Also, walking or doing some exercise in the morning will help your metabolism as well as help you sleep later that night.
Third, my family and I love to play board games and card games. Board games and card games are always something fun to play with your parents, grandparents, or even your children as it will bring you closer and help to pass the afternoon while your turkey is cooking. Just make sure you don't play something that can cause a fight or takes forever (such as Risk), so I suggest Scrabble, Charades, or Uno. Or, you could sit down for a game of euchre, which is a Michigan tradition.
Next, to pass the time before everyone comes over, you can start to make some cocktails or mocktails (non-alcoholic drinks, here's some suggestions). Making some cocktails can come in handy for later as well if you need some encouragement to talk to you relatives or make it through one of their stories.
Finally, have a movie ready for after Thanksgiving dinner. I know there is football all day, but not everyone wants to watch that, so you can put on a classic holiday movie upstairs and put on football on another TV. This is also helpful if you want to get people out of your kitchen so you can clean up after dinner.