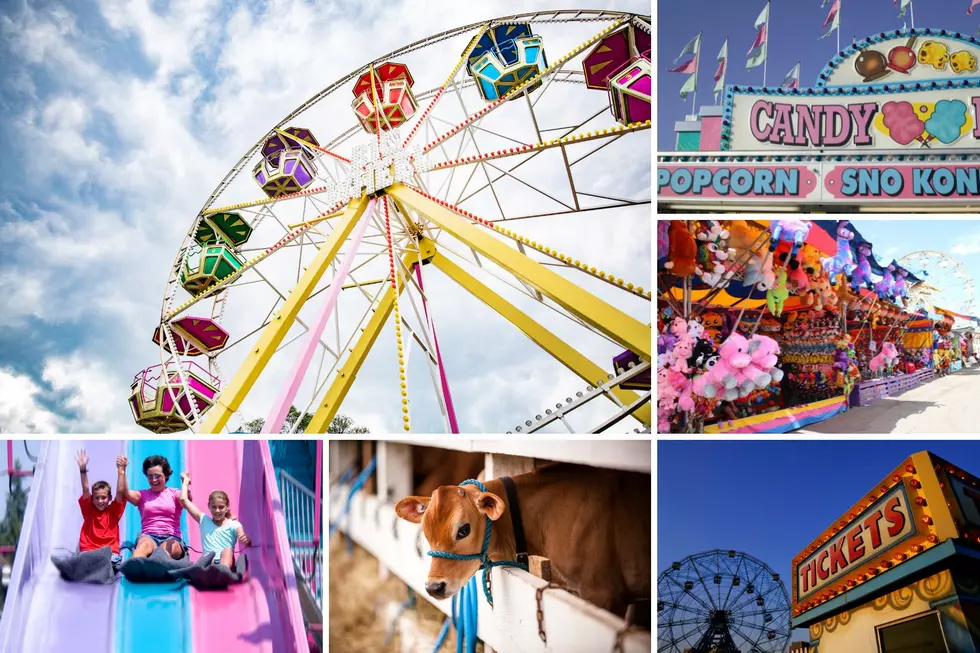 The Most Wonderful Michigan Fairs Less Than 2 Hours From Lansing
Photos courtesy of (clockwise from top left) shcherbak volodymyr, Getty Stock / ThinkStock, Local - Billings Market, Getty Stock / ThinkStock, WeaverPhoto, and Getty Stock / ThinkStock
When I think of summer in Michigan, I think of swimming, live music, fairs, and festivals. And when it comes to throwing some awesome fairs and festivals, the state of Michigan is tops.
2022 Michigan Fairs and Festivals
Fairs and festivals play host to an abundance of events and activities.
Of course, there are plenty of food and drinks. I myself can't make it through a fair/festival without enjoying a carnival lemonade and an elephant ear. But there are plenty of choices when it comes to snacking and meals.
Not to mention activities like 4-H exhibitions and competitions, rodeos, demolition derbies, carnival rides, live music, and more.
The bulk of the fairs and festivals that take place in Michigan occur during the months of July and August. Of course, there are a few outliers that take place in September, but July and August are the busiest.
Lansing Area Fairs and Festivals
For those of us in the greater Lansing area, there are plenty of fairs and festivals just a hop, skip, and a jump away. Those as the Eaton County Fair, the Ionia Free Fair, the Fowlerville Family Fair, the Ingham County Fair, and more.
However, if you wanted to take a bit of a day trip, there are TONS more within a two-hour drive of Lansing.
Take a look through the comprehensive list below, and start your summer planning. Also, if there's a fair you frequent that didn't make the list, be sure to tell us. Just send us a message using the free station app.
County Fairs Within 2 Hours of Lansing, MI
Here is your ultimate guide to where and when these fairs near Lansing and beyond are happening.
Epic Road Trips Within Two Hours of Lansing
Taking long road trips will be expensive this summer with gas prices as high as they are. Check out these fun road trips that are within a two-hour drive from Lansing.
20 Unique Northern Michigan Airbnbs Perfect for a Getaway
If you're in need of a little rest and relaxation, look no further than the great state of Michigan! Northern Michigan is the perfect place for a vacation. Check out these 20 stunning & unique Airbnbs and start packing your bags for a getaway.